Global candy, drink and food brand, Mars, Inc., is focusing its advertisement efforts on Snickers for the Super Bowl 51, integrating traditional television advertisements with online live-streaming. The ad will run during the Super Bowl, but will be produced live during the event. In the days leading up to Super Bowl Sunday, featured celebrities including Betty White, Adam Driver and Tyler Oakley will host various live-stream videos from the set on SNICKERSlive.com.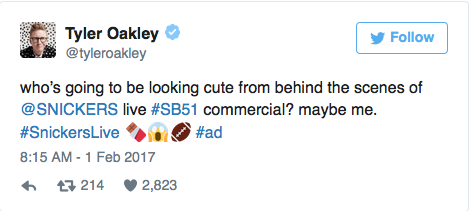 Although the post count has grown steadily over the past four days, the growth is by a small margin, with only 375 posts on Thursday. The engagement seen in this conversation is primarily through retweets and likes, with small numbers in mentions and responses.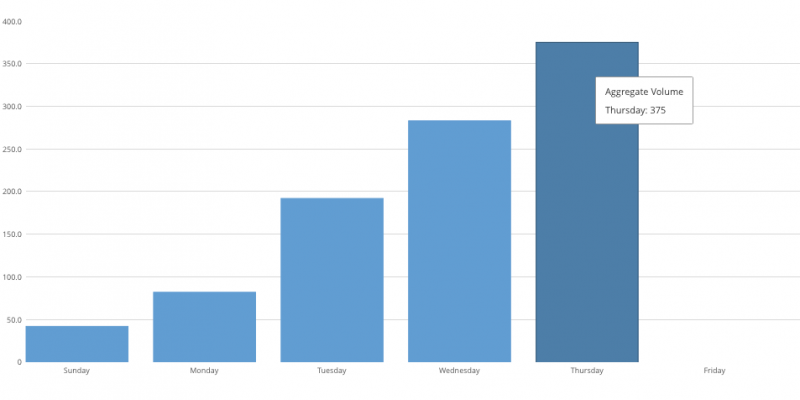 The missing factor in this star-studded Twitter campaign is the response to the live-streaming events that took place on Thursday, Feb. 2 with Betty White and Friday, Feb. 3 with Tyler Oakley. Engagement in the form of retweets are high (e.g. Betty White has a total of 911), however there is little activity following up with the live-streams. A hole in the conversation poses the question, are users tuning in? If they are, they aren't talking about it.
By Brianna Rape, SEE Suite Intern