The first day in the week leading up to the Georgia vs. Florida game has brought interesting conversation mostly dominated by the Georgia fans. Our Boolean search was crafted to include the conversation between both the Georgia and Florida fanbases as well as news outlet coverage.
While the unofficial start for the week is the Saturday before the game, Monday was the first day back on campus for the UGA and UF students. Despite the game and this weekend being a topic of conversation across much of the University of Georgia's campus, there was a significant drop in conversation between the Monday and Tuesday of the week leading up to the game.
The total volume involving the two football programs dropped about a third- from 28,780 posts on Monday to 16,759 on Tuesday.
Of the posts on this on Monday, 7,913 contained the keywords related to Georgia, UGA or "Dawgs" football, whereas those related directly to Florida's program was lower at 7,189. Notably, the phrase "death threats" was found in 9% of the conversation related between the two teams.
Under hashtags, the top 10 hashtags used were also mostly related to the Georgia season as opposed to Florida's, with the most tweeted being #GoDawgs and #BeatFlorida.
This is despite most of the tweets in the United States coming mostly from Florida rather than Georgia.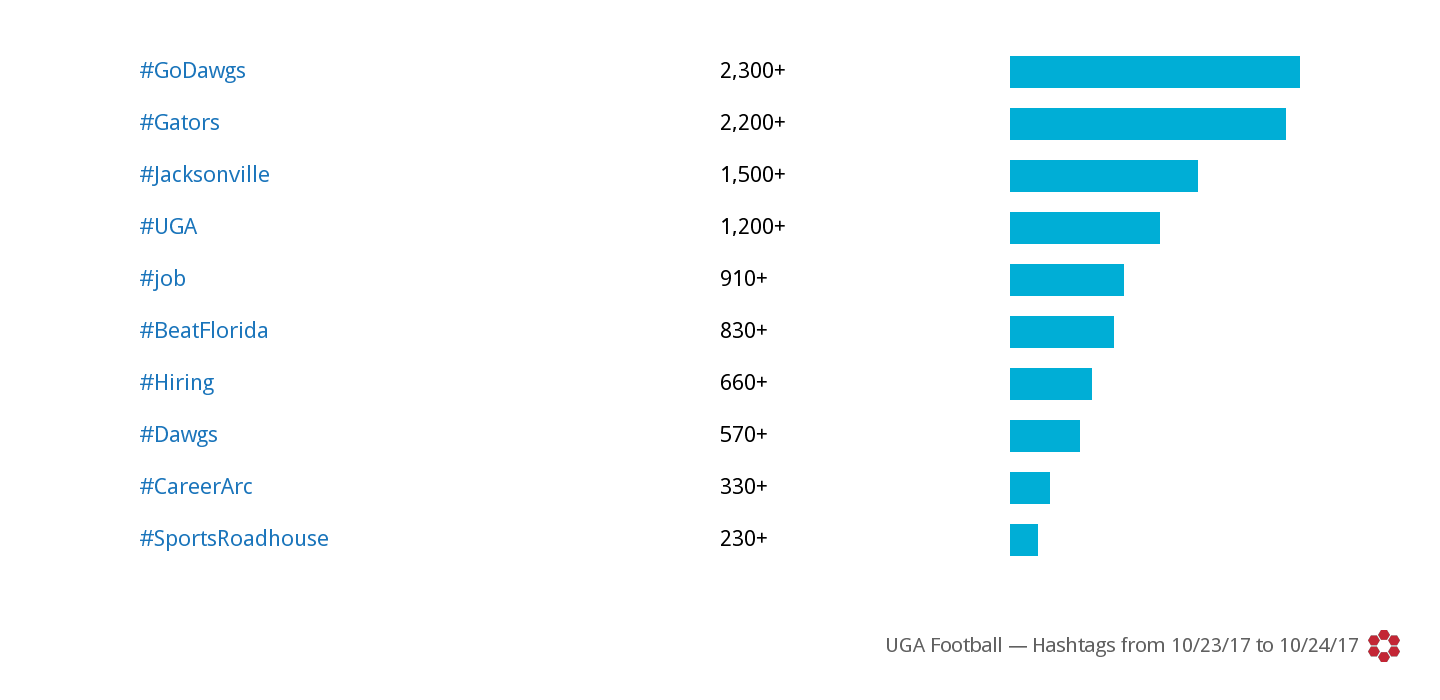 This could be attributed to the fact that the majority of the "trash talking" comes from Florida to Georgia, despite their 3-3 record.
Post contributed by SEE Suite Intern Julia Dell'Orso.