While it certainly is no secret that celebrity endorsement can go a long way towards generating publicity and buzz for an organization, Make-A-Wish Foundation received one of the most touching shout outs of all time. Justin Bieber, as a world-famous pop icon and a (former) teenage heartthrob, is a frequent request made by Make-A-Wish kids wanting a unique opportunity to meet the star. All the way back in April of 2016, Bieber granted a wish to a girl named Jen, and Jen ended up giving Bieber her bracelet as a token of her thanks.
Thanks for the bracelet Jen 🙂 Happy #WorldWishDay @MakeAWish #neonwish pic.twitter.com/npGOcBCjlg

— Justin Bieber (@justinbieber) April 30, 2016
Fast forward nearly a year later, and this bracelet becomes a beacon of engagement once again. Bieber was spotted in public and photographed wearing Jen's bracelet once again, and his loyal fans were quick to pick up on this and start tweeting @MakeAWish and including #MakeAWish in their posts about the photograph. As can be expected, this led to a very large spike in engagement for Make-A-Wish Foundation on Twitter, with 1412 posts out of 1764 (80%) mentioning the charity pertaining to this topic.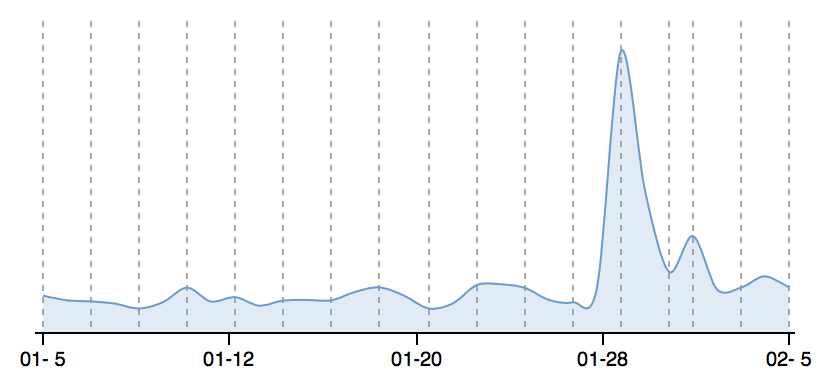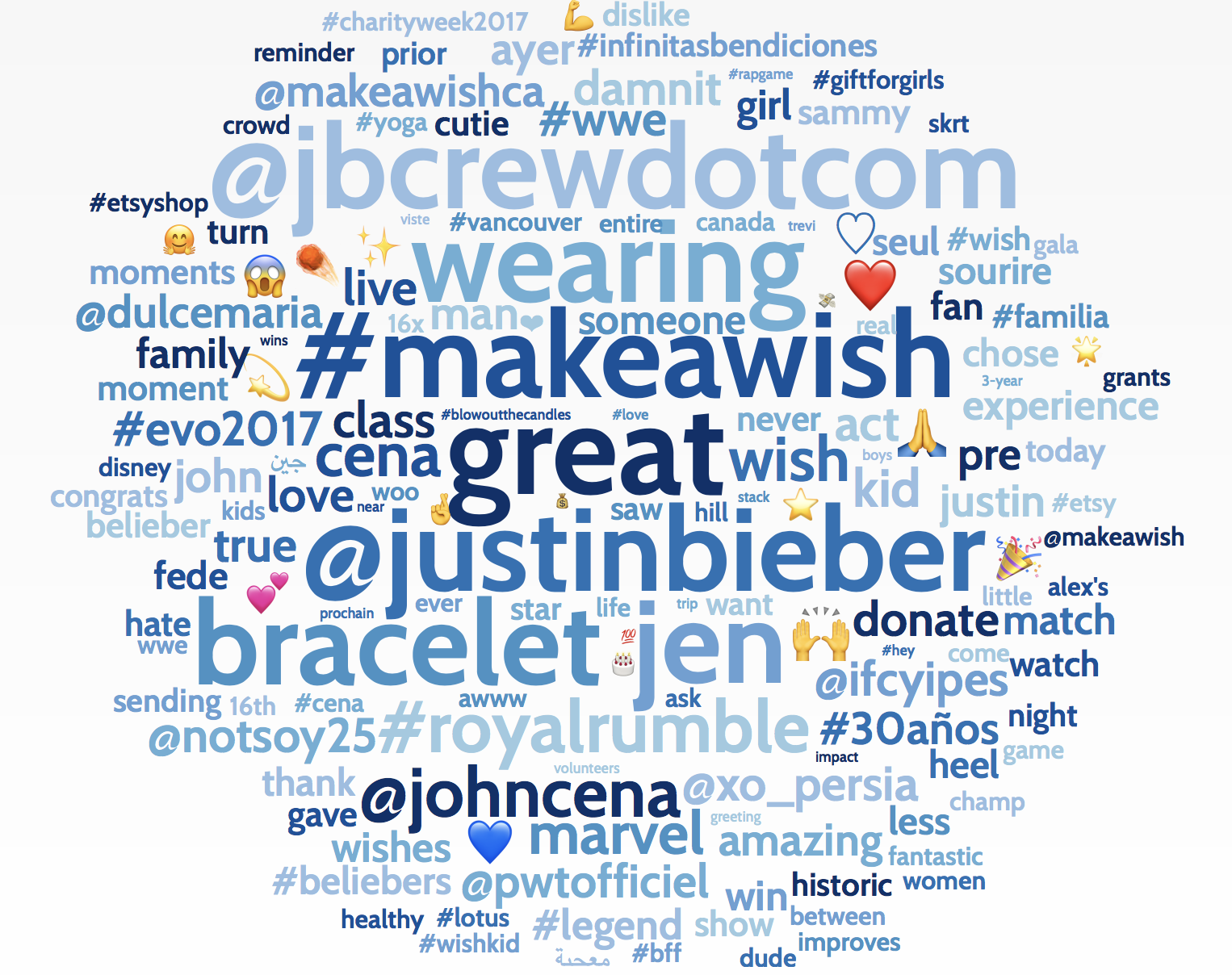 The spike graph (top) and the word cloud (bottom) both show just how much buzz Bieber's photograph generated comparatively.
Heart-warming moments like these are some of the best events that can happen for a non-profit charity such as Make-A-Wish Foundation. Unfortunately, the organization did not capitalize on this quite as much as it could have. No retweet or share was made by @MakeAWish. In the future, it would be extremely beneficial to take advantage of these kinds of things as they happen, as engagement can certainly skyrocket with feel-good posts.
Post contributed by Nina Hassen, Mallory Sears, and Austin McCanless for their Social Media Analytics class.