Saturday evening, justice was served in the Mercedes Benz Stadium when the Georgia Bulldogs brought the SEC championship home.
Before the game, the odds were even between the Bulldogs and the Tigers. With Auburn sitting at #2 after their win over Alabama's Crimson Tide, nerves were high in regards to Georgia's likelihood of winning the game.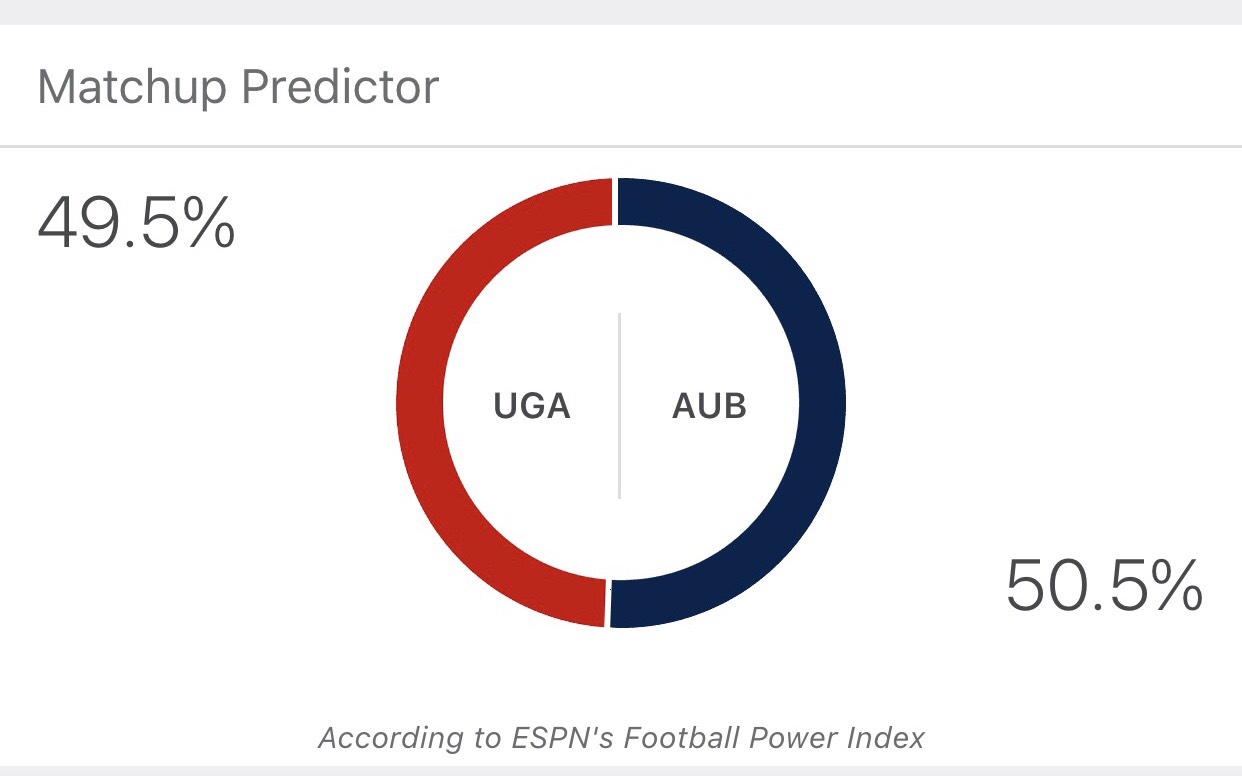 After the first quarter, Auburn's incredible drive brought a peak in Auburn's chances of winning and also a slight peak in conversation. However, once the momentum started to pick up with Georgia, the chances changed and the flux of conversation changed.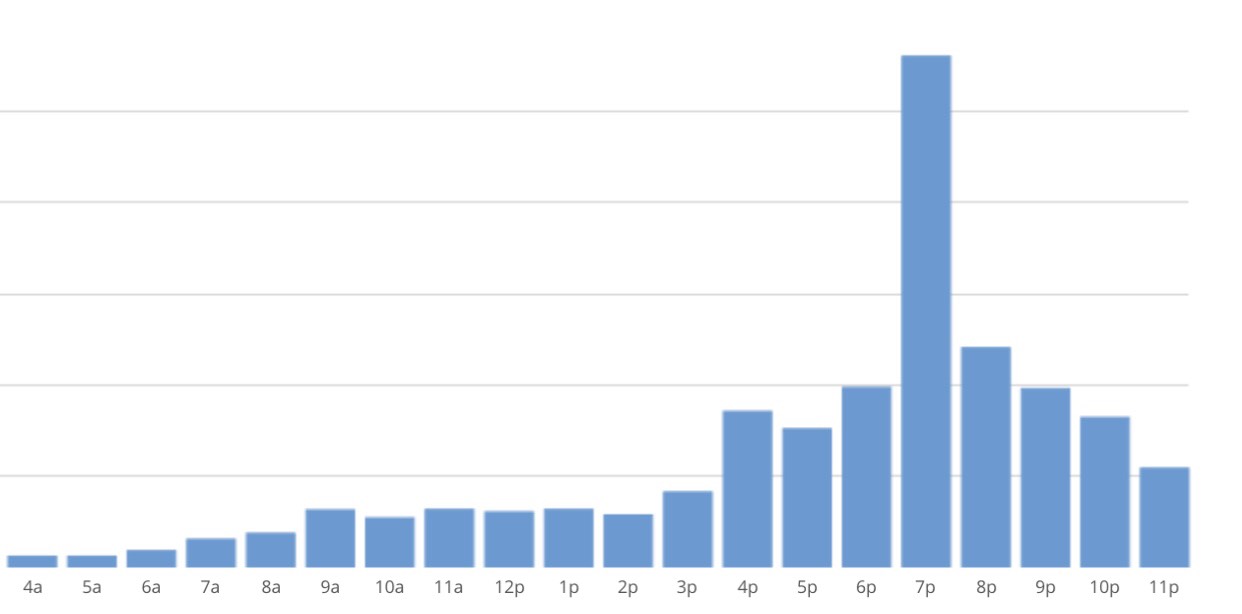 Emotion between Georgia and Auburn began to separate especially after the game when joy peaked for Georgia and Sadness for Auburn.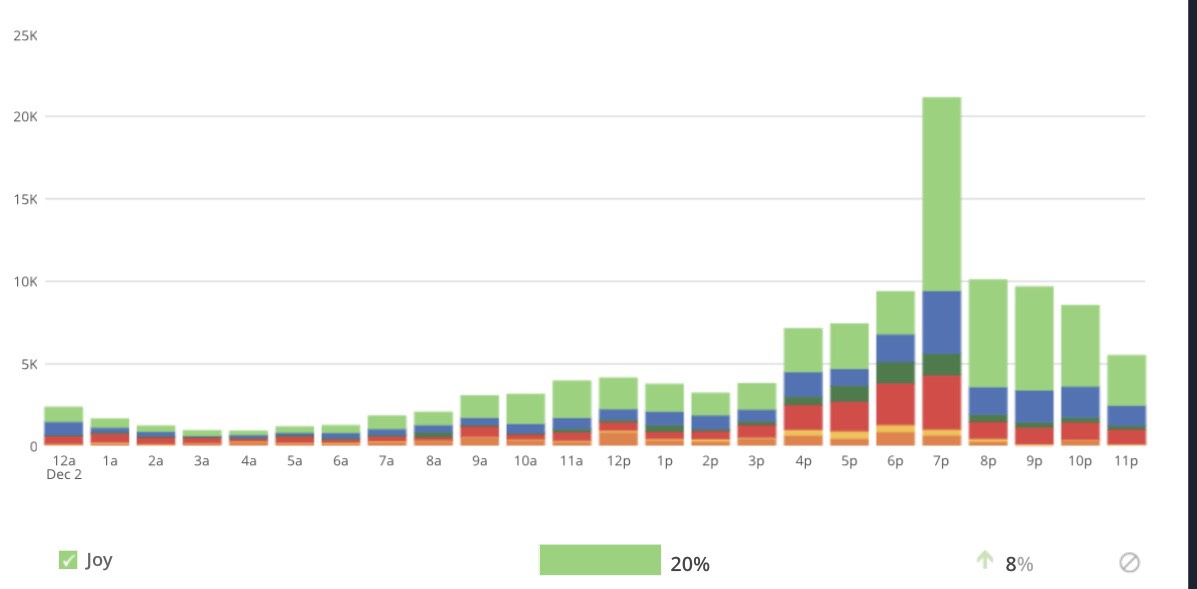 On Sunday, once the championship lineup was announced- the conversation mostly circled around the fact Alabama made it into the playoffs at number four- despite not being a contender for their own conference championship.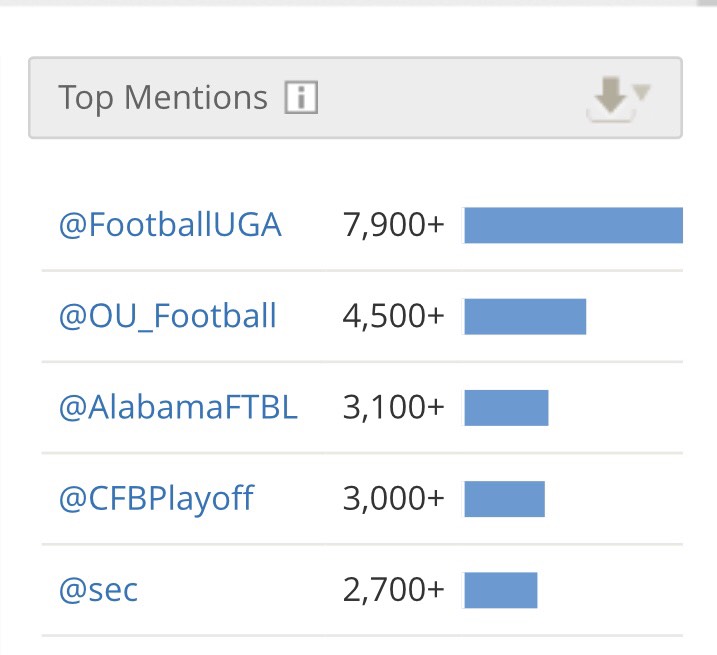 In weeks past, Georgia was mentioned in passing in terms of national championship contenders but after we sealed the spot at #3- all eyes were on Georgia's performance in the SEC championship and the upcoming Rose Bowl.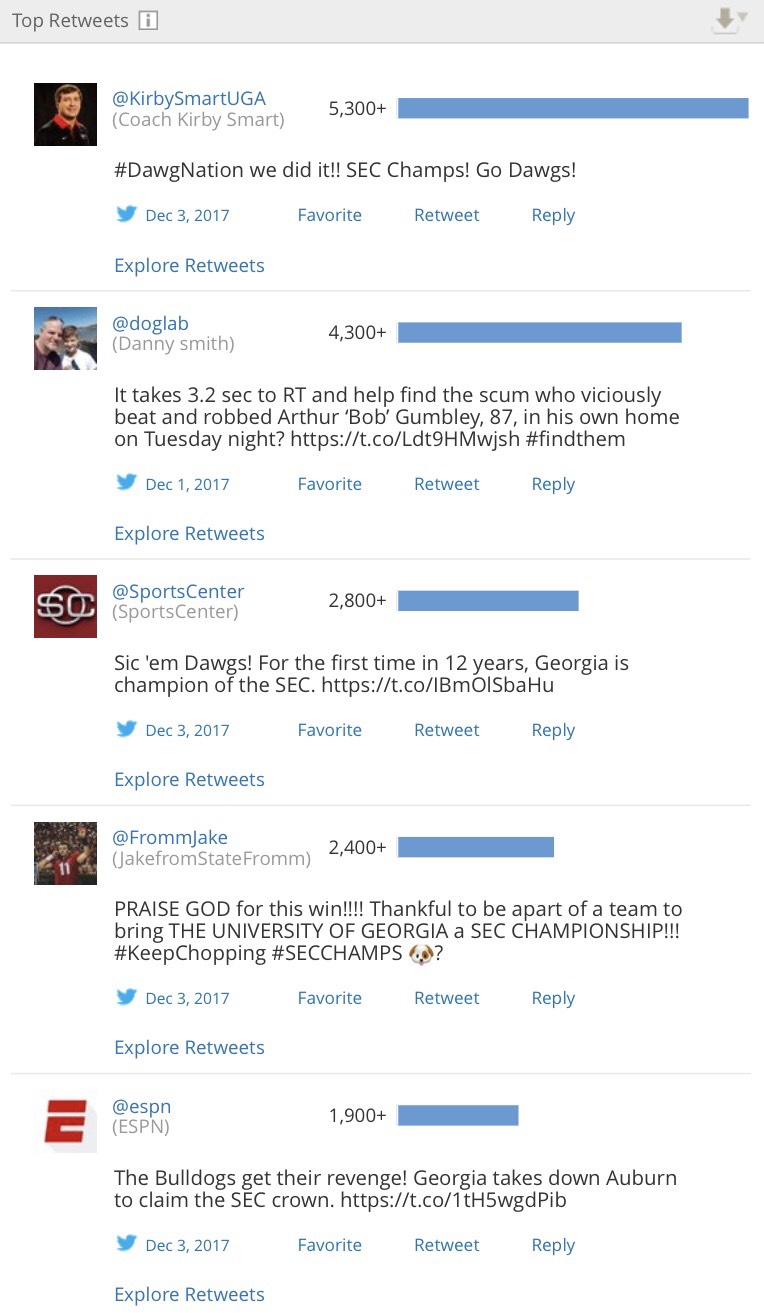 Looking forward- we know this has been an incredible year for UGA and no matter how far we advance- we'll be grateful for the 2017 football season.
Post contributed by SEE Suite Intern Julia Dell'Orso.