Throughout the heartbreak of Saturday evening, Twitter was abuzz with conversation surrounding the game and Georgia's future in football. While the majority of the conversation was headed towards Georgia finally being brought down by Auburn's impressive feat, there was mention as to how exactly Georgia wasn't able to pull through with the win.
Their influential authors were still mostly news and sports outlets, though with the headlines focused Georgia's disappointing loss.
Auburn dominates Georgia to bolster its own case for the College Football Playoff (by @Andy_Staples) https://t.co/go2eIx0c4e

— Sports Illustrated (@SInow) November 12, 2017
As the night went on, all eyes were on Auburn from all around the country. While previously in the week there was only about 5% of conversation coming out of other states, there was a definite shift as Auburn pulled away with the lead. Alabama held 17.5% of all conversation whereas previously there was an even distribution with them, Texas and Florida.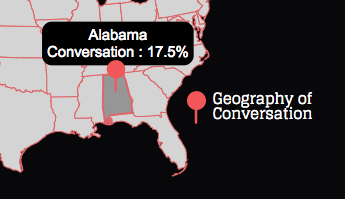 How all the #AuburnFamily is waking up this morning.#WarEagle pic.twitter.com/ch6LueSHut

— Auburn Football (@AuburnFootball) November 12, 2017
As the shift went from Georgia's inevitable win to the future of Auburn, Auburn's "War Eagle" composing 9% of all hashtags used that day and Auburn Football's twitter accounts holding 2 of the top 3 Retweets.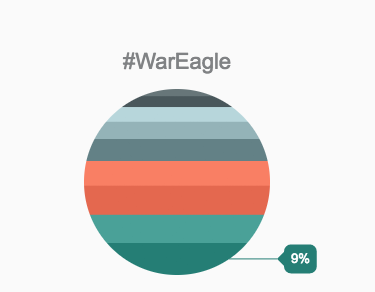 Overall the sentiment became more negative at 17% and sadness up to 10%.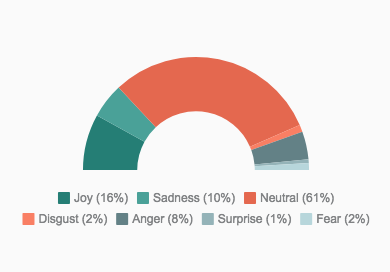 I'll close with the #5 most retweeted tweet throughout the conversation from @UGAFootballLive
https://twitter.com/ugafootballlive/status/929509632896270336
Post contributed by SEE Suite Intern Julia Dell'Orso.