The SEE Suite Graduate Student Affiliation Program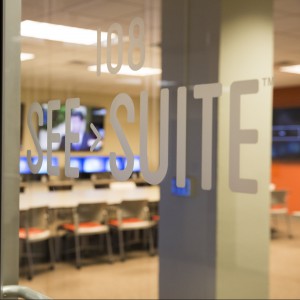 The SEE Suite Graduate Affiliation program supports Grady graduate students who conduct social-media related research. For its affiliates, the SEE Suite provides access to social media data and analytics, as well as a $500 travel support, for papers accepted for national conferences.
The SEE Suite support
We will provide access to Crimson Hexagon, which allows for the collection of social media data from Twitter, blogs, Tumblr, Instagram, and Facebook. This includes current and archival data (historical data availability varies across platforms). You can use the software to analyze the data, or download it and analyze it yourself.
If you complete a paper and have it accepted to a national conference (e.g., AAA, AEJMC, ICA, NCA) during 2023, you will receive a travel grant of $500 (reimbursement with original receipts; must be a Grady student, when traveling).
What do I need to apply?
A 3 to 5 pages long research proposal that includes an overview of your proposed research and research questions/hypotheses. Also include the type of social media data (social media spaces, date range, etc.) that you will need.
A Grady advisor for this project (and Grady faculty). She/he will submit a one-paragraph long recommendation, together with your proposal.
Timeline
Submit your application by March 13, 2023.
Proposals will be reviewed by a committee of Grady faculty. Winners will be notified by March 31, 2023.
Questions?
Please contact Dr. Itai Himelboim (itai@uga.edu)