About the class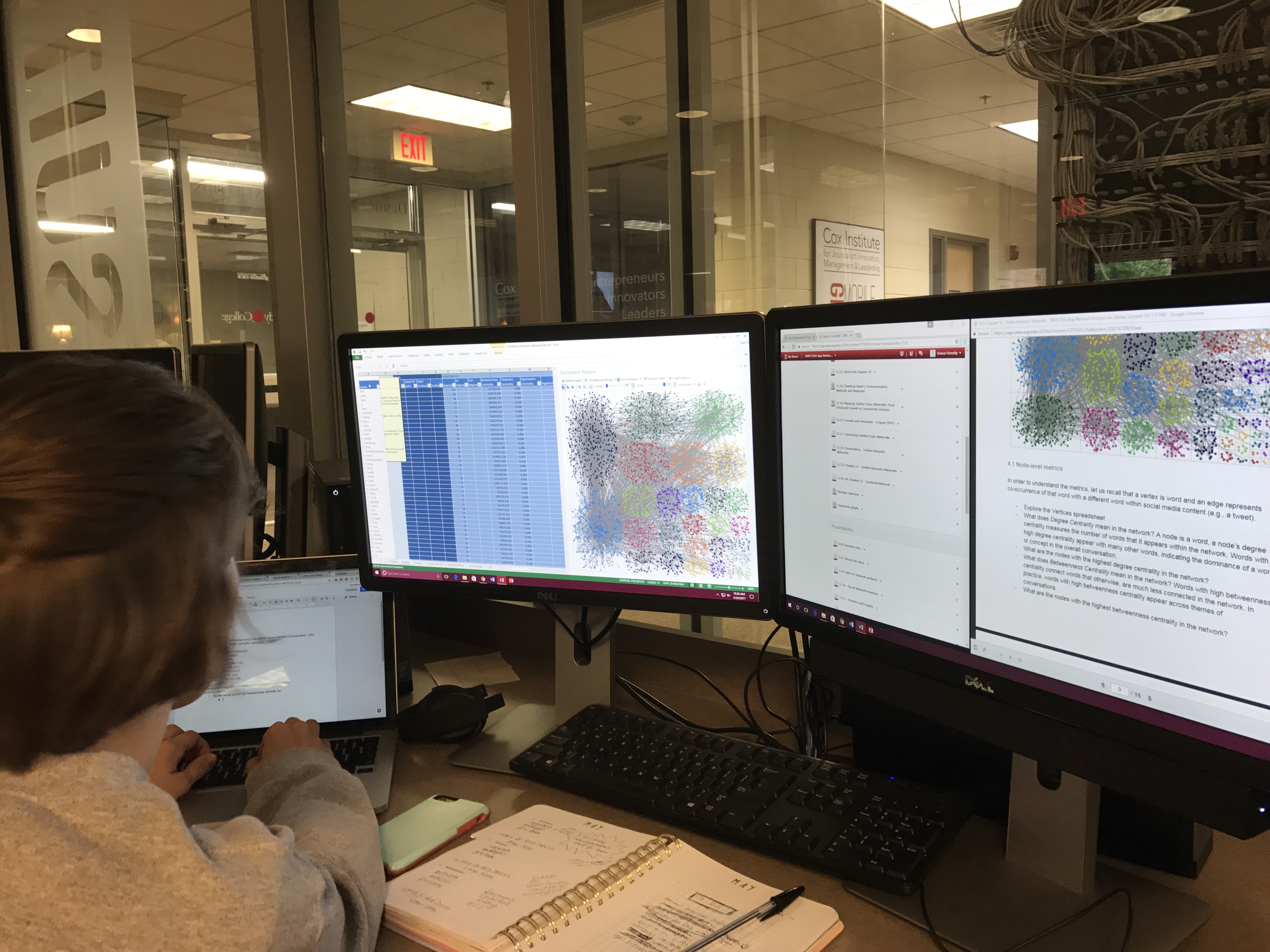 Social activities take place on the Internet, across areas of research and interests. Social media attracts interactions about news, health communication, political communication, social activists, youth activities, brand zealots, sports fans, and many more.
Media, government, profit and nonprofit institutions, and users like you and I post messages and interact via online spaces like Twitter and YouTube. Data is more available than ever before.
Network analysis is the study of patterns of relationships or connections among social entities. Studying social media—like Facebook, Twitter, Wikipedia and YouTube—allows us to map social ties among users and User-Generated Content and evaluate their contribution to the group.
Based on their position in the network and the patterns of relationships they have with others, we can identify, for example, sub-communities of users, hubs, and major information sources.
This is a methodological class.  While the social networks theoretical approach to research will be introduced, the majority of class will focus on network analysis as a method, understanding the measurements and learning how to use NodeXL to collect and analyze network data.