Over 100 million viewers sit in front of television screens to watch the Super Bowl every year. Many individuals watch to cheer on their favorite team but almost all viewers watch the Super Bowl for the entertainment of the advertisements by brands. There is a high demand for a 30 second commercial spot during the Super Bowl and some companies will pay 8 million dollars just for a 30 second spot. The buzz and conversations that stir up around the Super Bowl ads generate a highly competitive environment as brands and industries are fighting to become the most talked about brand after the Super Bowl.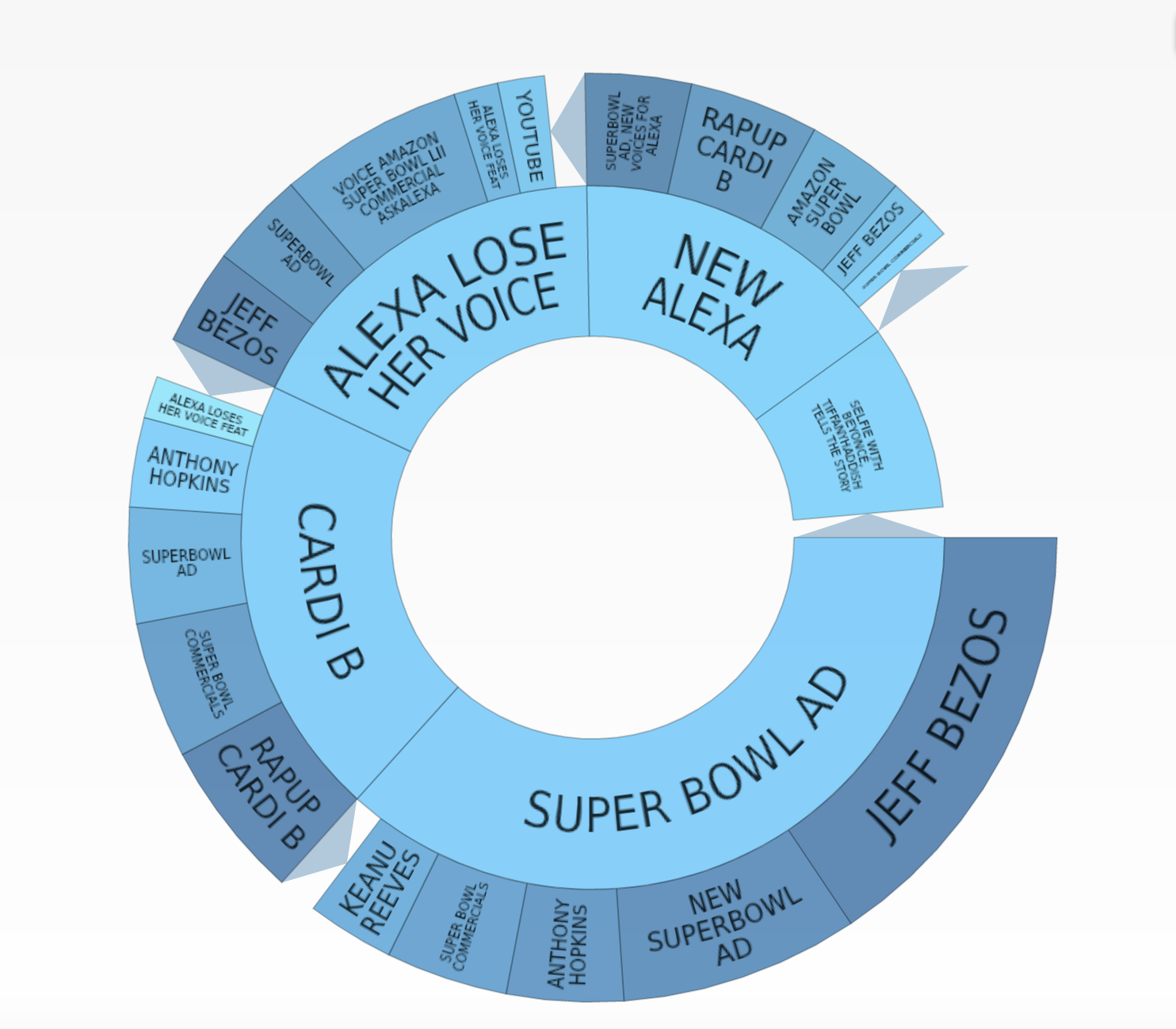 Delving deep into the conversation surrounding Super Bowl 52 and specifically looking at the tech industry, there was one product in particular that is taking center stage. Amazon's Alexa which is a voice activated command device is taking over almost the entire conversation for tech service ads. From January 27TH – January 30th much of the conversation was centered around Amazon teasing viewers that Alexa will start offering new voices and that she might have lost her voice.
Alexa loses her voice in Amazon Super Bowl tease starring Jeff Bezos: Can Alexa really lose her voice? Is Amazon about to launch a new version of its Echo-based digital assistant? Can Jeff Bezos act? Watch Amazon's Super Bowl ad… https://t.co/TmUP279Haj More news @bdnews24 pic.twitter.com/UEwtKCYZ56

— #Bangladesh News 24 (#BreakingNews 24) (@bdnews24) January 30, 2018
On the 31st of January, a clip of the Alexa ad that featured Cardi B who has quickly become the most talked about female rapper in the industry surfaced on Twitter and generated a great amount of attention. The sentiment was basic positive and neutral with less than .1% of negative reviews. The increase in engagement was affected by one significant factor, the renown, Cardi B. Once the clip that featured this celebrity was released, the entire conversation was amplified. Her vibrant personality and humor drew in a higher volume of posts and conversation. Many of the tweets were talking about how hilarious Cardi B was in the clip. The influence of a celebrity like Cardi B was a smart move for Amazon. It shows the importance of endorsements and how powerful they are in increasing engagement.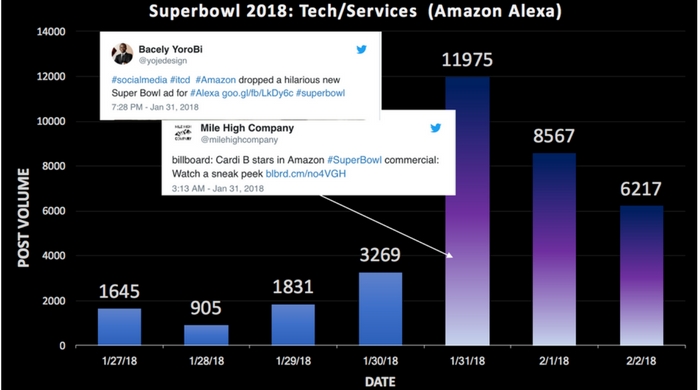 Post contributed by SEE Suite Intern Kenya Jordan.