Although International Women's Day did seem to inspire a spike in tweets using the #metoo hashtag, there is no doubt that the popularity of the hashtag is dwindling. In the 17 days alone that have passed since International Women's Day, the volume of conversation has declined by 99%.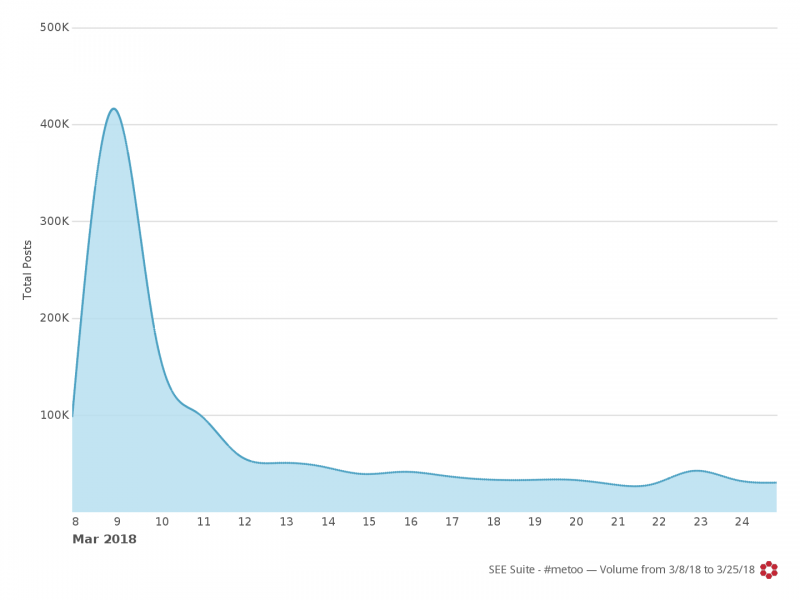 However, at the same time a new conversation has hit Twitter with an incredibly impressive volume of users contributing: #MarchForOurLives. The national march occurred on March 24th, where millions of people took to the streets in protest of American gun regulations. This conversation has gained a lot of momentum following the school shooting in Parkland, FL, and over 4.6 million people tweeted about the event on Saturday.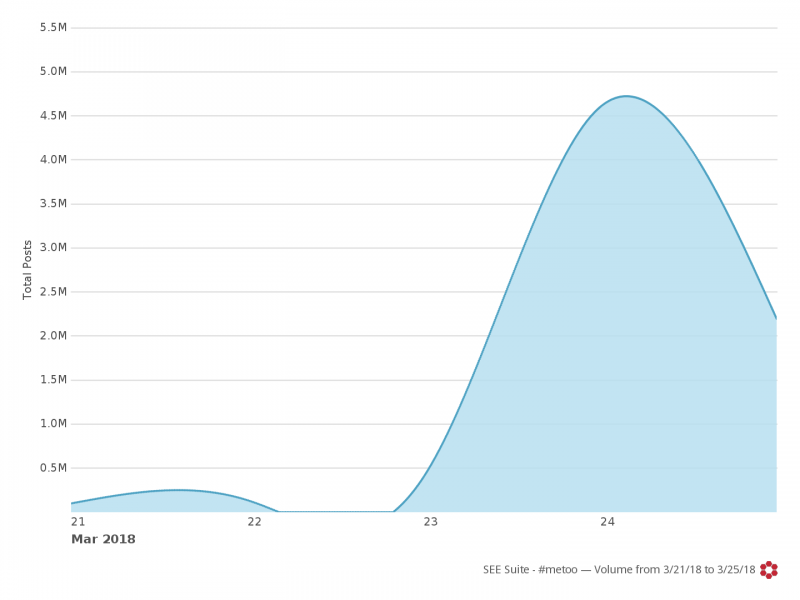 The conversation has also led to a rise of new hashtags such as #NeverAgain and #Enough, each earning 1,100,000+ and 140,000+ tweets in the past month respectively. The #NeverAgain hashtag alone was used 421,023 times on the 24th, which is a volume higher than any spike #metoo has received other than their first spike in October. 
Do these numbers mean that the #metoo hashtag is getting replaced by a fresh, new political issue? Perhaps this means that most people tend to only support one issue at a time. Or perhaps #metoo simply needs another event like the Golden Globe's in order to regain its popularity. But as for this past week, #MarchForOurLives has dominated 97% of the conversation compared to #metoo's 3%- demonstrating exactly how the conversation has flipped.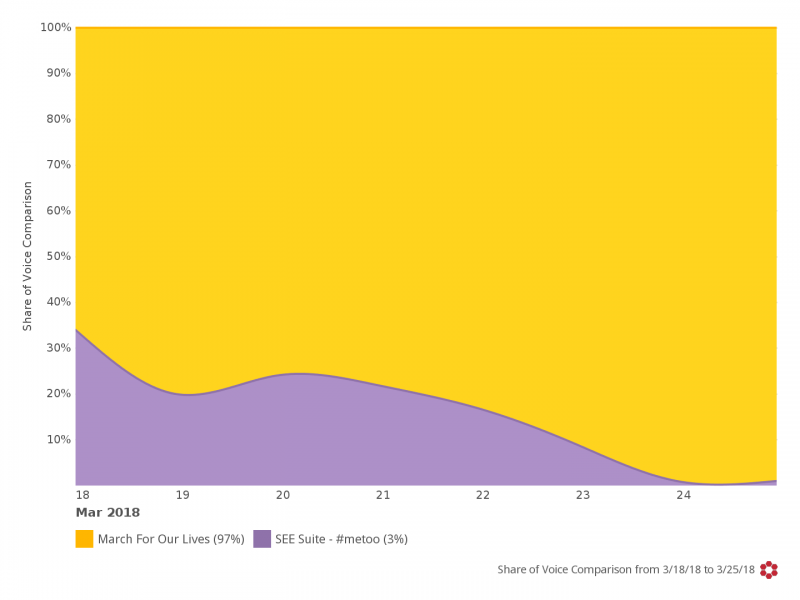 Post contributed by ADPR 5750 student Dylan Kearney.