By Meredith Pannek, Lauren Schnitzer, and Frances Turner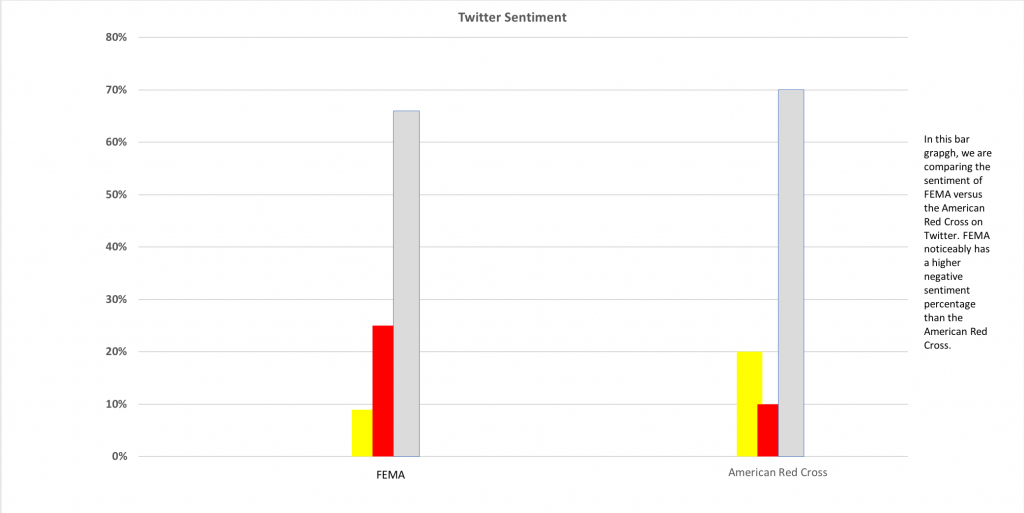 Red Cross continues to dominate the online space with 523,000 total mentions between January 1 and October 1. Federal Emergency Management Agency, better known as FEMA, and a fellow competitor of the American Red Cross, has a decently strong presence on Twitter, with 15,000 total mentions between this same time period. Throughout the timeframe, there was a noticeable spike in engagement in late March and early April on FEMA's Twitter. This buzz on Twitter surrounding FEMA was regarding the beginning of COVID-19 in the United States.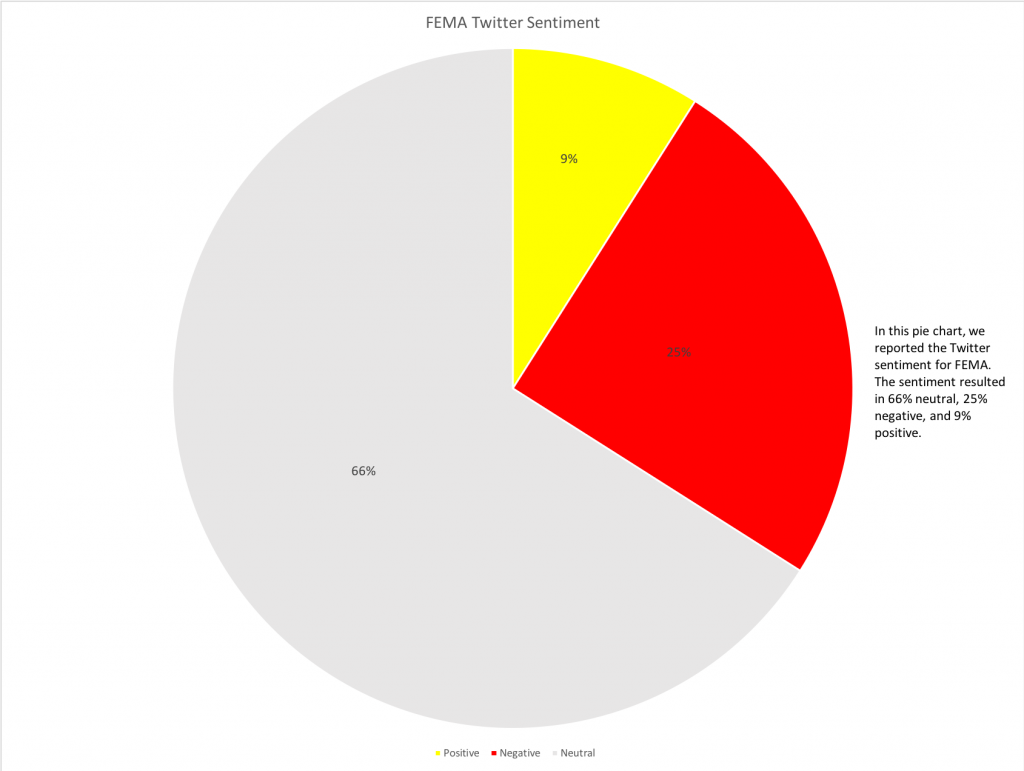 An actionable insight of FEMA, American Red Cross's competitor, was the high percentage of negative sentiment surrounding FEMA, with more than 2.5x as many negative sentiment tweets as Red Cross. With 25% negative sentiment mentions, there is a lot of criticism of FEMA and the work that they do. On the other hand, Red Cross only has a 10% negative sentiment, further showing their audience is more satisfied with the organization at this time.