@TurboTax has worked on building their Super Bowl LI campaign over the past month by releasing teaser ads on January 1st featuring household celebrities (e.g. DJ Khaled, Kathy Bates David Orvitz and Karla Souza) demonstrating the ease of using @TurboTax technology. This was done to lead up to their Super Bowl celebrity spokesperson, arguable one of the most famous celebrities of all time, Humpty Dumpty.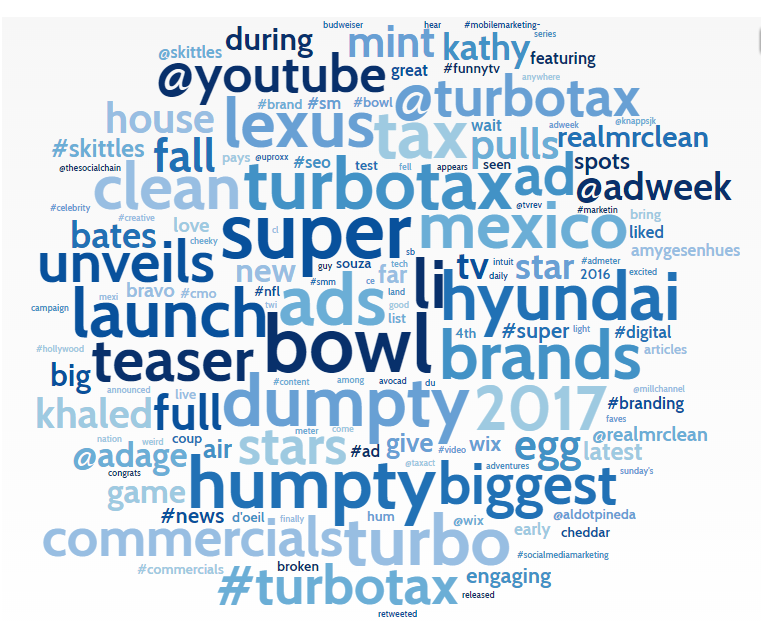 This series of ads is part of their broader 2017 campaign entitled, "Relax, There's TurboTax," which is promoting the software's recently added live-video connection with a certified CPA / agent who is there to assist customers. However, since January 23rd, which was the date they released the identity of their Super Bowl celebrity spokesperson, engagement with @TurboTax has been consistently low.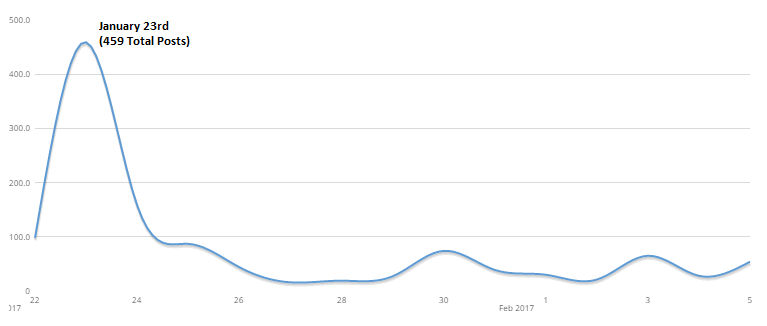 We will see if after the airing of their ad whether or not the use of a Fairy Tale character jumpstarts the conversation surrounding @TurboTax.