Ghostbusters star Melissa McCarthy becomes an environmental hero in Kia's 2017 Super bowl advertisement for the Kia Niro. Kia posted the "Hero's Journey" pre-release on Wednesday, Feb. 1, following numerous placements in online publications including Today, People and Huffington Post. Conversations surrounding the "painfully funny" and "hilarious" ad resounded throughout Twitter, with users proclaiming "absolutely LOVE the @Kia Niro Super Bowl Commercial. Because we all could use a hero right about now," (@therookiedad).
The release of the video sparked a strong conversation, with an aggregate volume of 874 posts on Wednesday alone. The conversation largely centers around Melissa McCarthy, as she is the top mentioned user with 223 direct mentions (@MelissaMcCarthy) and 1,665 posts that contain her name, from Wednesday, Feb. 1 to Thursday, Feb. 2.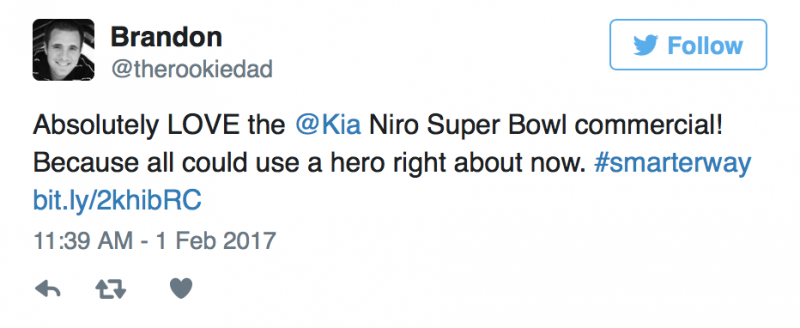 Although the conversation spiked in engagement, the use of the advertisement hashtag #SmarterWay has been slow to gain traction in posts. From Wednesday to Thursday the hashtag was only used in 12 posts, less than one percent of the total.