With the 2017 Oscars coming up this weekend, the Twitter conversations have been growing to over 310, 274 posts surrounding the general conversation. This years Oscar nominees include some of the best in the field, especially concerning the Actor/ Actress in a supporting role. With over 6,000 posts relating to the conversation about each of the awards, twitter users have begun voicing their votes and opinions on whole should be selected to win the Academy Award.
In regards to the Actor in a Supporting Role, over 2,500 tweets have been posted. With a mainly positive/ neutral sentiment, users have mainly been posting their own votes of who they want to win. When analyzing the general topic conversation, the most talked about actor and corresponding film at the moment is Dev Patel for his role in the film Lion. Mahershala Ali for his role in Moonlight is also a high favorite to win the award as well. If either of the two were to take home the award, they will make Oscar history by becoming the first actor of Indian descent to win an Oscar. While Ali was at first the favorite to win after taking home the Screen Actor's Guild for his role, Patel has quickly worked his way up to becoming a big competitor for the award. Patel's hashtag has been used over 160 times in the conversation while Ali's hashtag has been used over 60 times.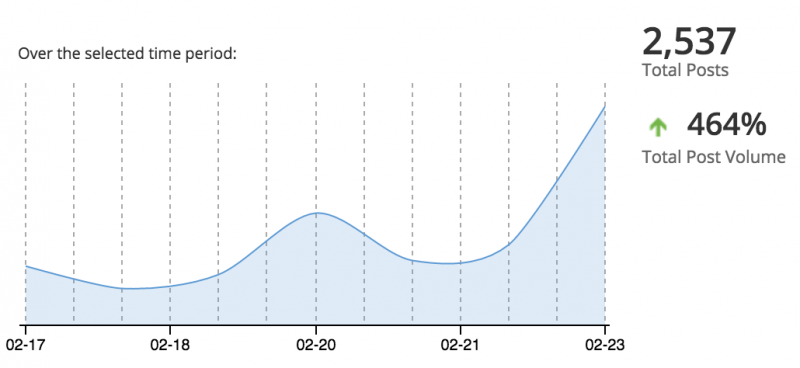 https://twitter.com/JeanswoJean/status/832972311527641088
When it comes to Actress in a Supporting Role, Viola Davis is the current favorite to take home the Oscar for her role in Fences while Octavia Spencer leads not too far behind. The conversation around the awards for Best Supporting Actress has generated close to
5,000 posts. Davis' hashtag has been used over 830 times, especially with her hit television show, How To Get Away with Murder keeping her up in the relevant conversation. Spencer's name is not in the top 10 hashtags, but she has been in the top 5 mentioned users with over 150 posts versus Davis' 1000+. While Spencer's role in Hidden Figures has the ability to land her the Oscar this Sunday, Davis' popularity from her tv show in combination with her Fences performance has her dominating the overall twitter conversation.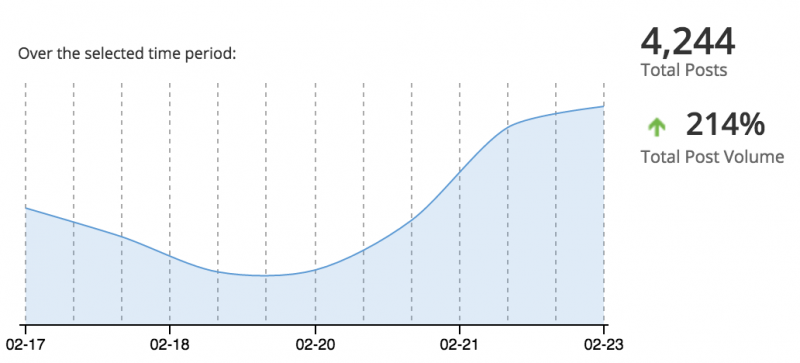 https://twitter.com/Nicolette_JA/status/834029308545028096
The other nominees for Actor/ Actress in a supporting role are surely not going unnoticed, however they are simply just not mentioned as frequently in the surrounding conversation. They have each been mentioned less than 100 times even if their corresponding movies were in the top of the conversation. While the other three nominees in each role could very well take home the award for their performance, it looks very positive for the four favorite nominees mentioned above to be the main contenders for the Oscar.