Throughout the Oscar's night, conversation was easily dominated by women (64% SOV) with a spike after the winner was announced a steady increase in mentions throughout the night.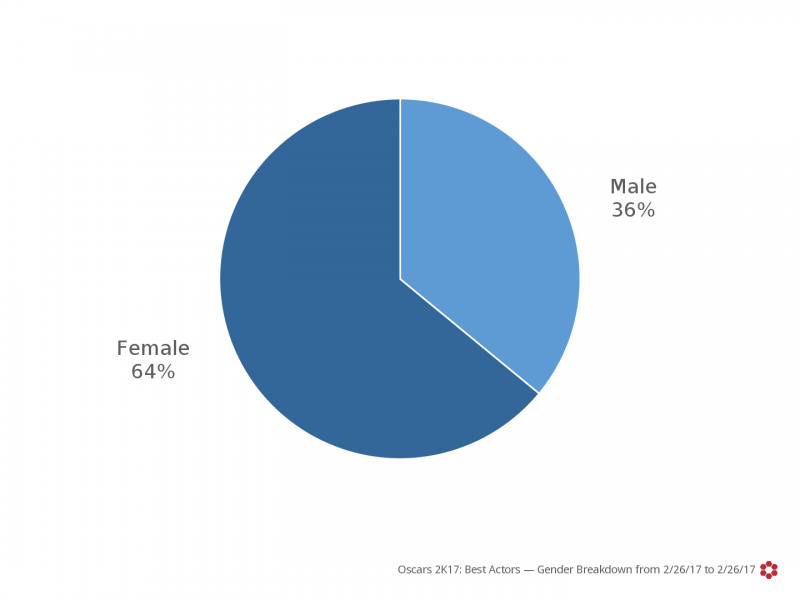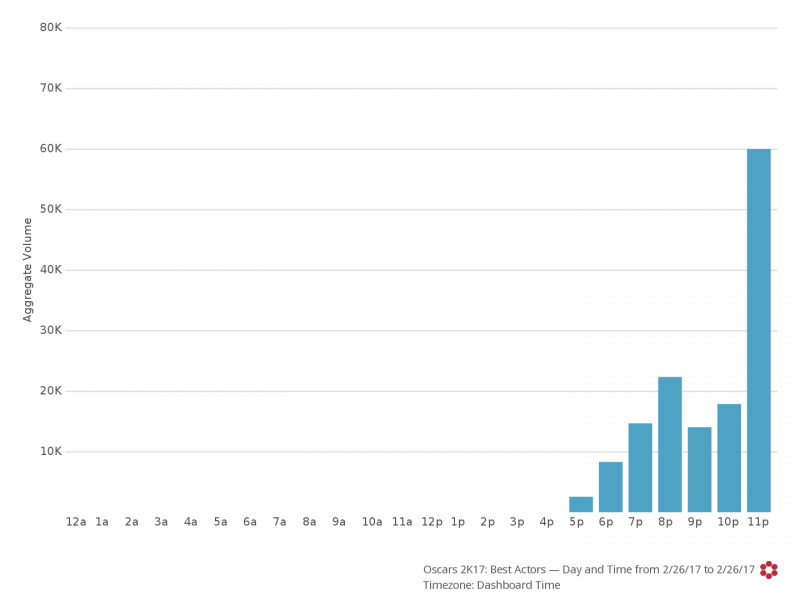 But much of the buzz and anticipation for the Academy's honor of Best Actor was not for the winner, Casey Affleck. Ryan Gosling was the most mentioned of the nominees along with being the subject of the most retweeted post of the night by @Variety.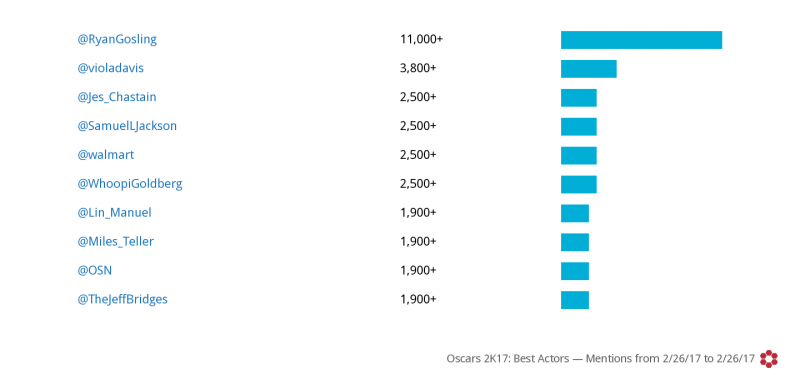 .@RyanGosling reading a mean tweet. #Oscars pic.twitter.com/Uy1RDsBm1G

— Variety (@Variety) February 27, 2017
Up until the announcement of the winner, Casey Affleck feel behind mentions of all the other 4 nominees; when his win was announced, mentions of the Manchester by the Sea lead but not all were congratulatory. Posts were more positive from the announcement of Affleck's win to midnight, but as the night progressed, that ratio of negative posts increased form 8% to 15% of the conversation.

This is of twitter users commenting on Affleck's accusations of sexual harassment, in regard to claims that Affleck sexually assaulted two women in 2010. Even @NARAL, a large domestic women's rights group commented:
To survivors of assault after Casey Affleck's #Oscars win & praise of Mel Gibson: We stand with you. You are not alone.

— NARAL (@NARAL) February 27, 2017