One of the main tenets of the Carter Center's mission statement is fighting disease around the world and its twitter page has always placed a special focus on its mental health program. Carter Center has several health initiatives all over the globe targeting various diseases including guinea worm eradication, river blindness elimination, trachoma control, lymphatic filariasis elimination, schistosomiasis control, the Hispaniola initiative, International Task Force for Disease Eradication, and mental health. Along with all of these initiatives, the topic of mental health particularly has constant buzz around it on Carter Center's twitter page. One finding from Twitter showed that there was a spike of engagement on mental health activity on April 7th, World Health Day, with a total number of 250,550 tweets being sent out on that day about Carter Center.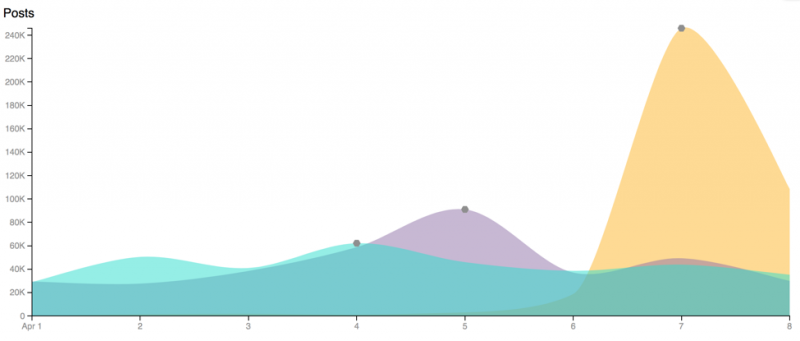 Figure 1 shows the volume of the posts from April 1 to April 8, 2017, from a Carter Center buzz monitor, exported from Crimson Hexagon on April 9
One of the reasons for this spike is that the Carter Center sent nine posts (including retweeted posts), which was a lot compared to its normal amount of daily posts. These posts triggered wide discussion among people on the topic of mental health and the topic of #WorldHealthDay. Another reason for the spike is that World Health Day is an international holiday. Therefore, other areas around the world were engaging in conversation centered around mental health; major countries, such as United Kingdom, India, Canada, generated more posts on mental health day than they did on other topics on April 7th.
The conversations in United Kingdom, United States and Canada are very similar, most of their posts use #LetsTalk and #MentalHealthDay to discuss about depression. United States also talks about health care. However, conversations in India is mainly about one user: @Gurmeetramrahim. In his introduction, he is a music director, actor and spiritual saint. He delivered an inspiring speech on Mental Health day to encourage people to support others who have depressions and guided them how to fight for ailment. More than 70% of posts are expressing gratitude to him.
Watch Carter Center Mental Health Program Director Eve Byrd discuss the importance of @WHO Depression: #LetsTalk campaign #worldhealthday pic.twitter.com/Ip0yUL9dzV

— The Carter Center (@CarterCenter) April 7, 2017