The second day of the annual AEJMC conference continued the joyful sentiment as previously reported. Of the 35% of posts that were able to be analyzed for emotion, 70% were of the "Joy" emotion. However, there were less posts overall than the first day of the conference, down to 1,874 as opposed to 2,163.

70% of posts that could be analyzed for emotion were joyful.
Additionally, the day brought much attention to students, as a spike at 1PM Eastern time coincided with several of the panels of the day that focused heavily on student learning and engagement in the classroom. This was reflected in the topic "Students" making up 9% of the posts and "Teaching" making up 6% of posts.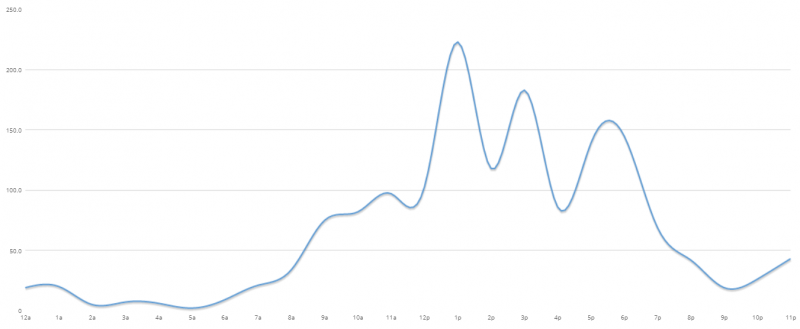 Time of day analysis shows a spike at 1PM Eastern.

A list of the top five topics from Thursday.
An interesting development from yesterday is that people were still buzzing about Craig Silverman's keynote address to open AEJMC. His Twitter handle @CraigSilverman was the second most mentioned Twitter user (behind @AEJMC) and a tweet lauding his speech from @SethCLewis was the most shared tweet of the day. Also of note was the International Communication Division of AEJMC being the most mentioned division of AEJMC.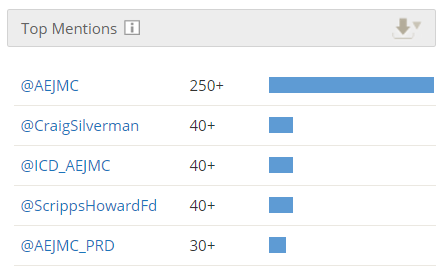 A list of the top five mentioned users from Thursday.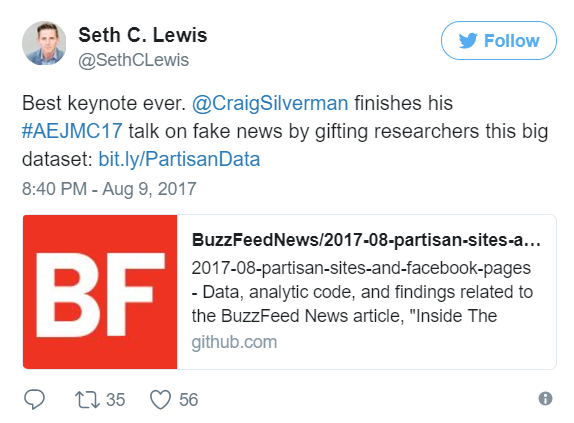 The most shared tweet from Thursday.