Friday's events of the AEJMC Annual Conference brought with it the prestige of the Pulitzer Prize. Awarded the First Amendment Award during the day's events, Board Chair Eugene Robinson gave a rousing acceptance speech about press freedom and fake news on behalf of The Pulitzer Prizes. The Pulitzer Prizes then sent out a tweet that sparked engagement like we have yet to see during AEJMC. The post was retweeted 80 times alone on Friday and has er 160 favorites as of Saturday.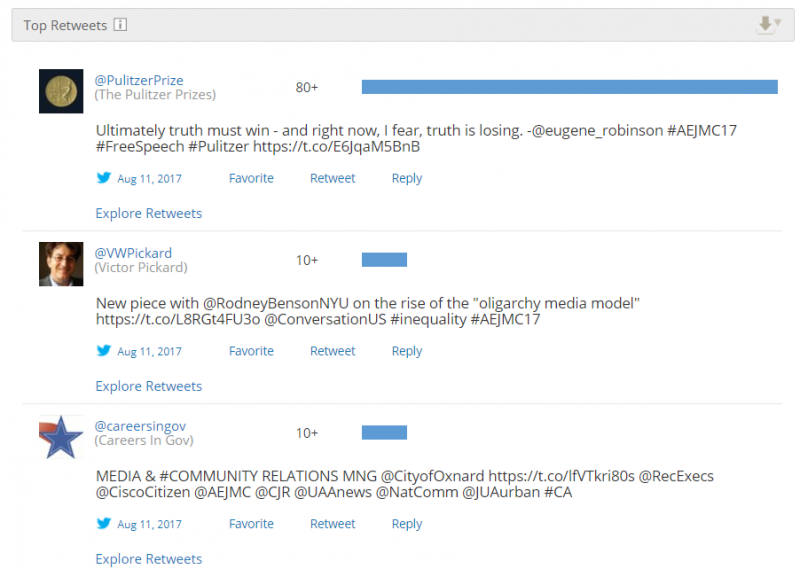 The most engaged with tweets from Friday.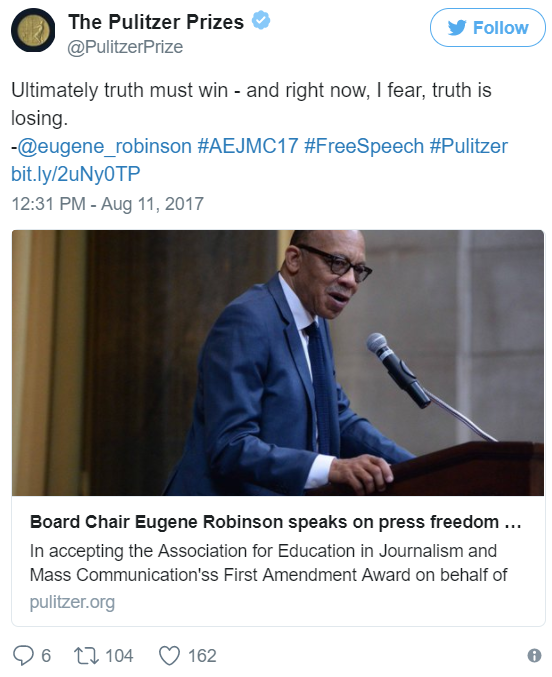 The tweet from @PulitzerPrize (screenshot taken Saturday at noon).
Also significant on Friday was the great research that was presented throughout the day. 10% of posts from Friday centered around the topic of research and 6% of posts discussed presenting research.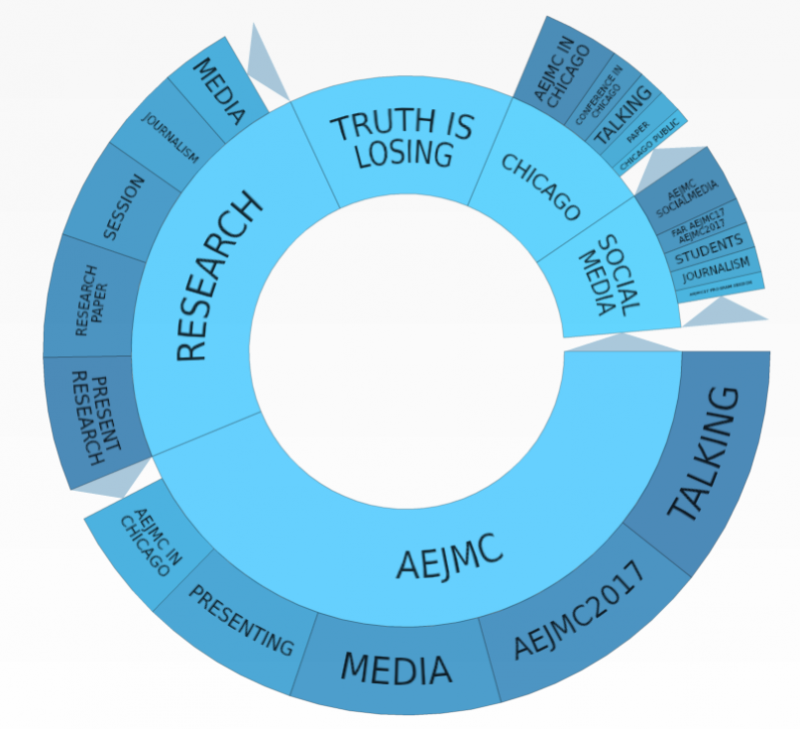 A topic wheel analysis of the major conversations.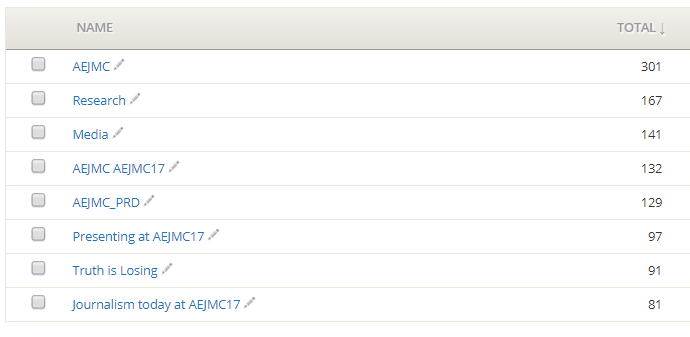 A list of the major topics from Friday.
An interesting occurrence that happened Friday was the sharing of information from panels, particularly from the Breakfast of Editing Champions. Users who attended tweeted out links to a Dropbox containing all the information from the session. The link was sent over 30 times. Kudos to them for sharing that information for all!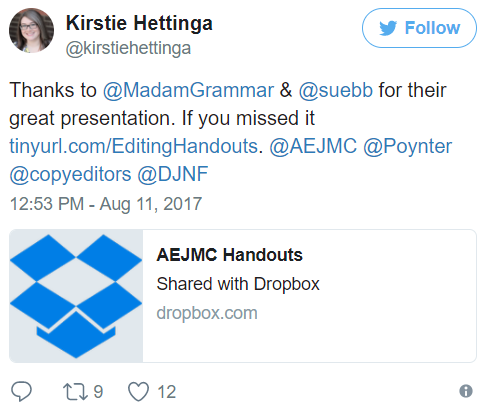 An example tweet of sharing session information.