The internship program is been designed to give our top students, once they completed the social media analytics class, the opportunity to gain more hands-on experience with social media data analysis and reporting. The interns work with our clients and faculty on projects and research. Meet our team!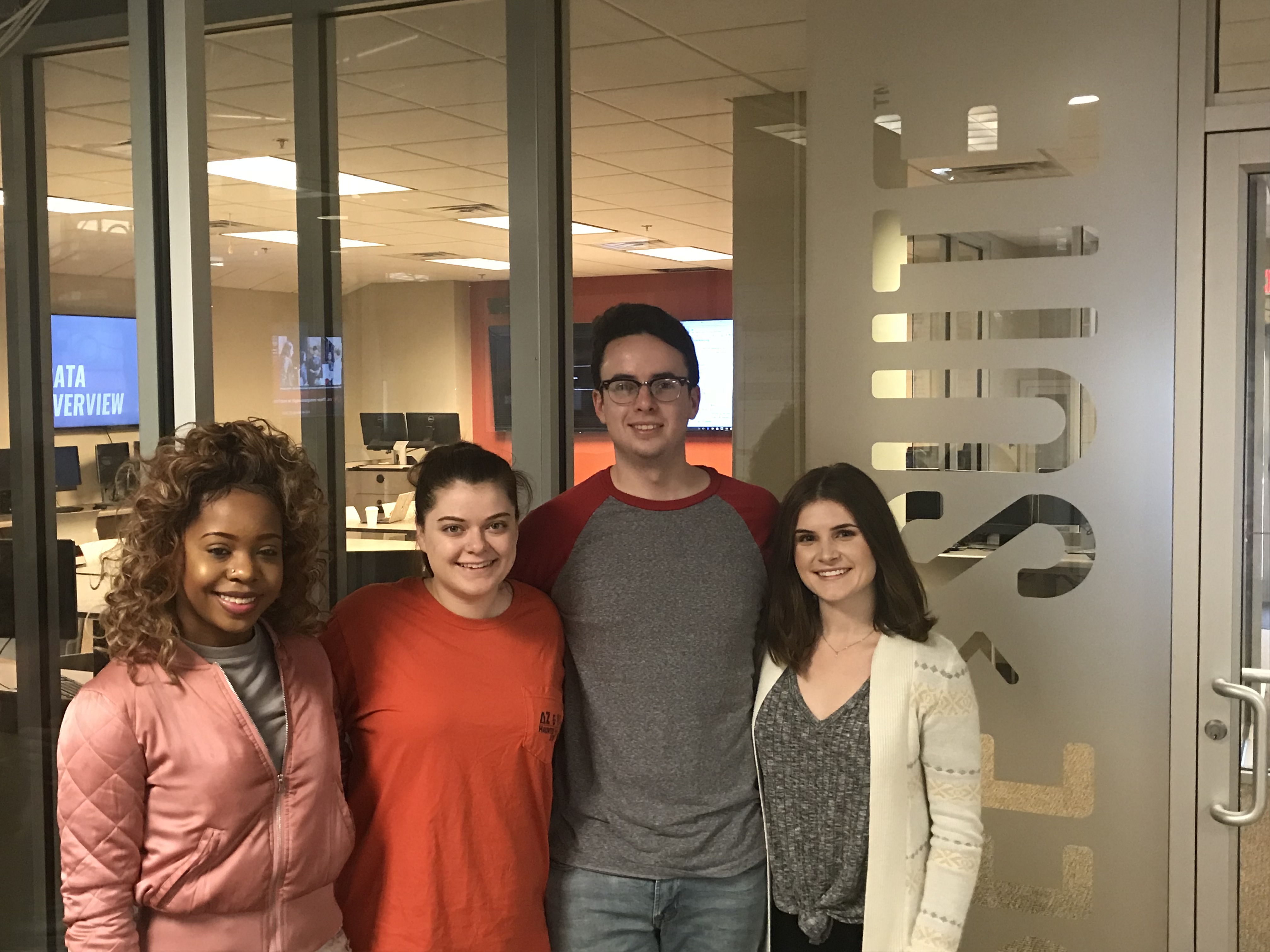 ---
Kenya Jordan
Kenya Jordan is an ambitious senior studying Advertising and Fashion Merchandising at the University of Georgia. She has a creative mind that enjoys the art of innovation and strategy. At a young age she was always curious about the way things worked joy in creating new things. As she matured she cultivated those skills and developed interests in the realms of design, graphics,fashion,social media, advertising, and research. Although she has a wide range of interests, she seeks to enhance her skills in efforts to reach new heights of success.
---
Carly Wages
Carly Wages is a third year Advertising major and Spanish minor. At a whopping five feet tall, she makes up for what she lacks in height with passion for the industry and zany creativity. Carly works as a copywriter for the new Talking Dog Agency through the Grady College, which allows her to put that creativity to the test. Alongside her team members, she helps to put together campaigns for local Athens businesses that would even make the most cynical crack a smile—or so she hopes. She is excited to learn more about social media analytics, and to get a better understanding of the insights that drive the creative executions.
Twitter: @somecarly_fries | LinkedIn
---
James Ogletree 
James Ogletree is a Junior Advertising Major in the Grady School of Journalism. On campus he is involved with the student radio station WUOG 90.5 FM, as a DJ and on the Music Staff, as well as a brother of The Phi Kappa Tau Fraternity. His hobbies include reading, writing and drawing which he hopes to one day use to help make the next big Ad campaign. He is excited to work with his fellow interns in his first professional foray into the Ad world.
Twitter: @Jellyman1100 | LinkedIn
---
Tina Martinello 
Tina Martinello is senior public relations major and fashion merchandising minor. She studied abroad in the Netherlands and France, and interned with the Office of International Education. She worked as the audience development editor for The Red & Black for the past year, and previously served as the social media editor. Next semester she will continue her role as digital editor for Ampersand Magazine and will begin as digital managing editor for The Red & Black. She hopes to continue her education by earning her master's degree at UGA through the 4 + 1 double dawgs program. Tina is passionate about digital media and hopes to work in public relations for the fashion industry.
Twitter: @tinamartinello | LinkedIn
---
Nicholas Sherry
I am a senior Advertising major with an interest in international media and communications. My passion is languages and I plan on learning many throughout the course of my life. I was fortunate enough to be raised in a Spanish and English speaking household where my love for languages was cultivated. I have spent the last year in Brazil, where I interned at the Latin American IBM Headquarters. I plan on using my ability with languages to facilitate communication between the different countries and people of our world, to hopefully one day change it for the better.