Though social media was buzzing with posts throughout the week, during the game, Georgia
and Florida fans were particularly present on the internet.
Most of the week, there was a significant number of posts shared across social media – with
about half of all posts being on Twitter and a third on instagram. However, during the game and
right after, a significant increase (up to 89%) in Twitter usage for conversation on the game
appeared. This could be related to the number of social media outlets "live tweeting" the events
of the game and the tailgate beforehand.
Similarly, the shift in influential users went to solely Twitter and were more focused this week on
college football related twitter accounts as opposed to related to the state of Florida or the city of
Jacksonville. Unsurprisingly, the most influential user was CBS- the weekly host of the 3:30
college football game.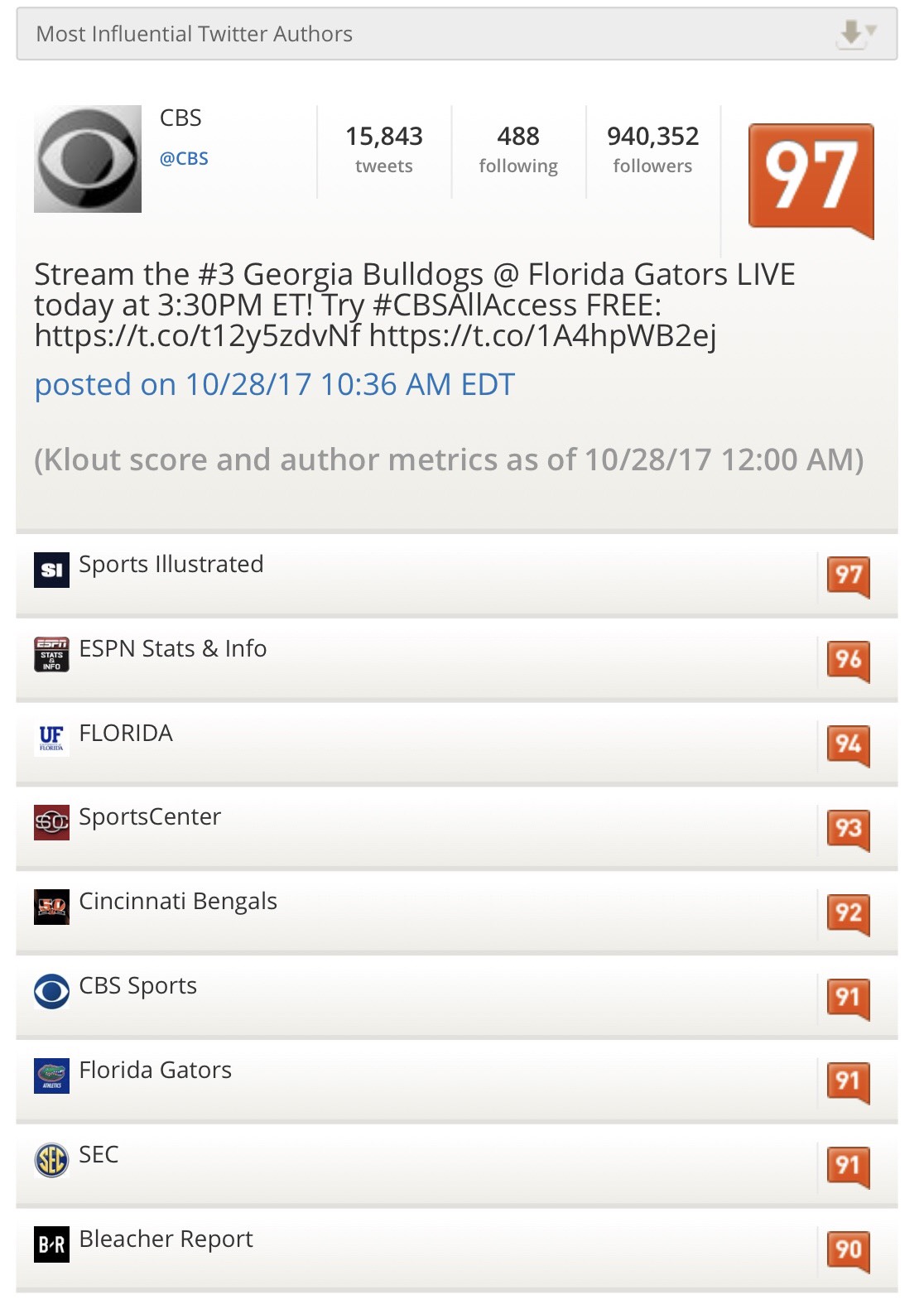 Throughout the night, there was a peak in posts around 10 pm- both related to the Dawgs and
the Gators. Much of the conversation was about the Dawgs going to the national championship
and the Gators firing their coach, Jim McElwain (it was announced he would be fired on Sunday
morning).
Interestingly, the conversation generated came more from Georgia than Florida as it was earlier
in the week and despite of the game taking place in Florida, but the festivities were in St.
Simons Island.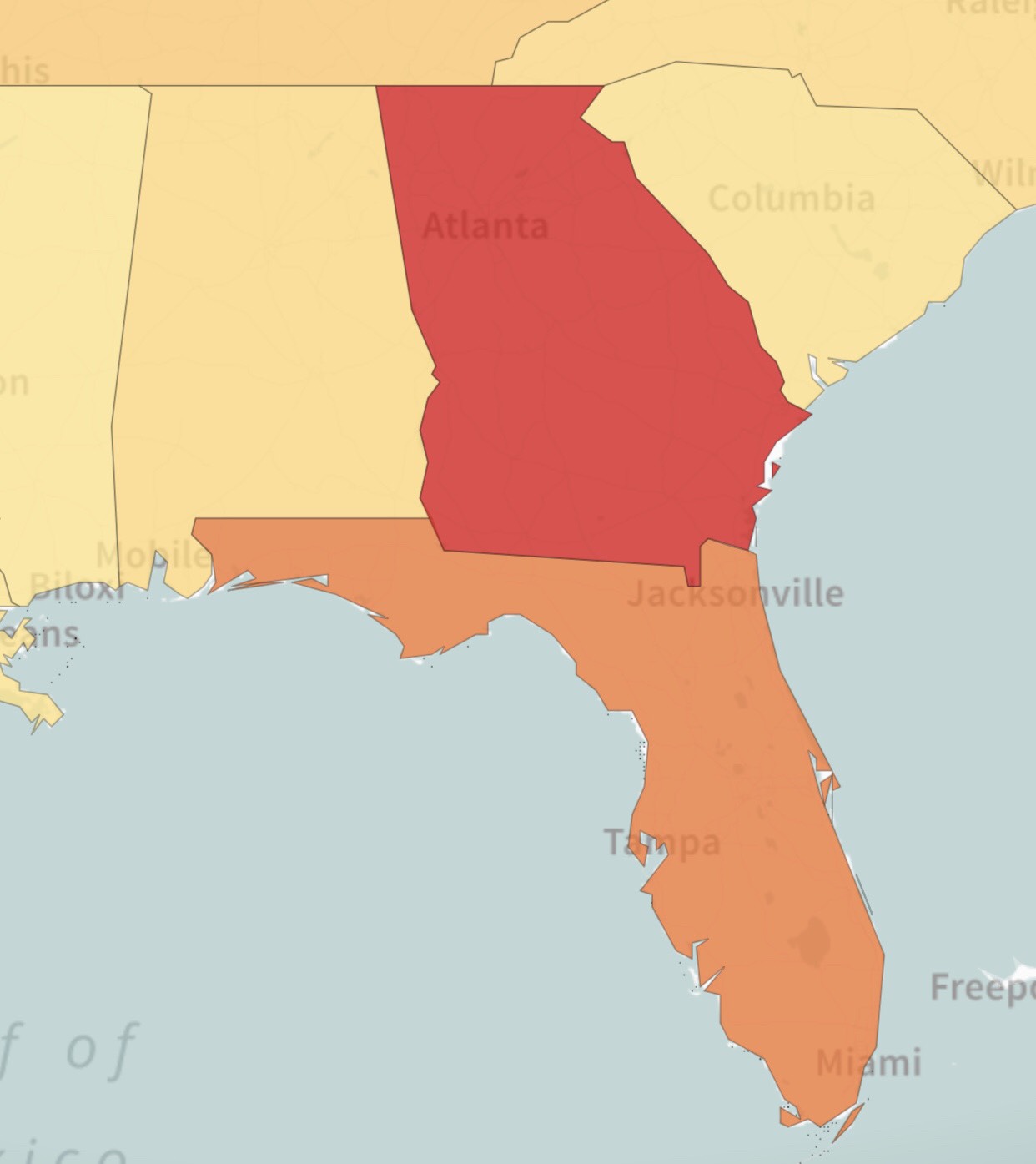 Overall, it was a well deserved great experience for Georgia fans after an insufferable last three
years. After Georgia rose to #2 in the rankings Sunday afternoon, conversation around the
subject dropped 75% as students returned to Athens.
In the words of Jacob Eason,
Choppy chop chop chop Dawgs on top

— Jacob Eason (@skinnyqb10) October 29, 2017