After clinching the number one spot in the college football playoff rankings after beating Florida, Georgia is looking forward to finishing the season strong and heading into playoff season. Before we get there, though- we must tackle the South's Oldest Rivalry- Auburn versus Georgia. The conversation surrounding the game has been one of worry and excitement given that it will be the most difficult SEC game for UGA thus far.
Unsurprisingly, the majority of the buzz surrounding the game was on Twitter.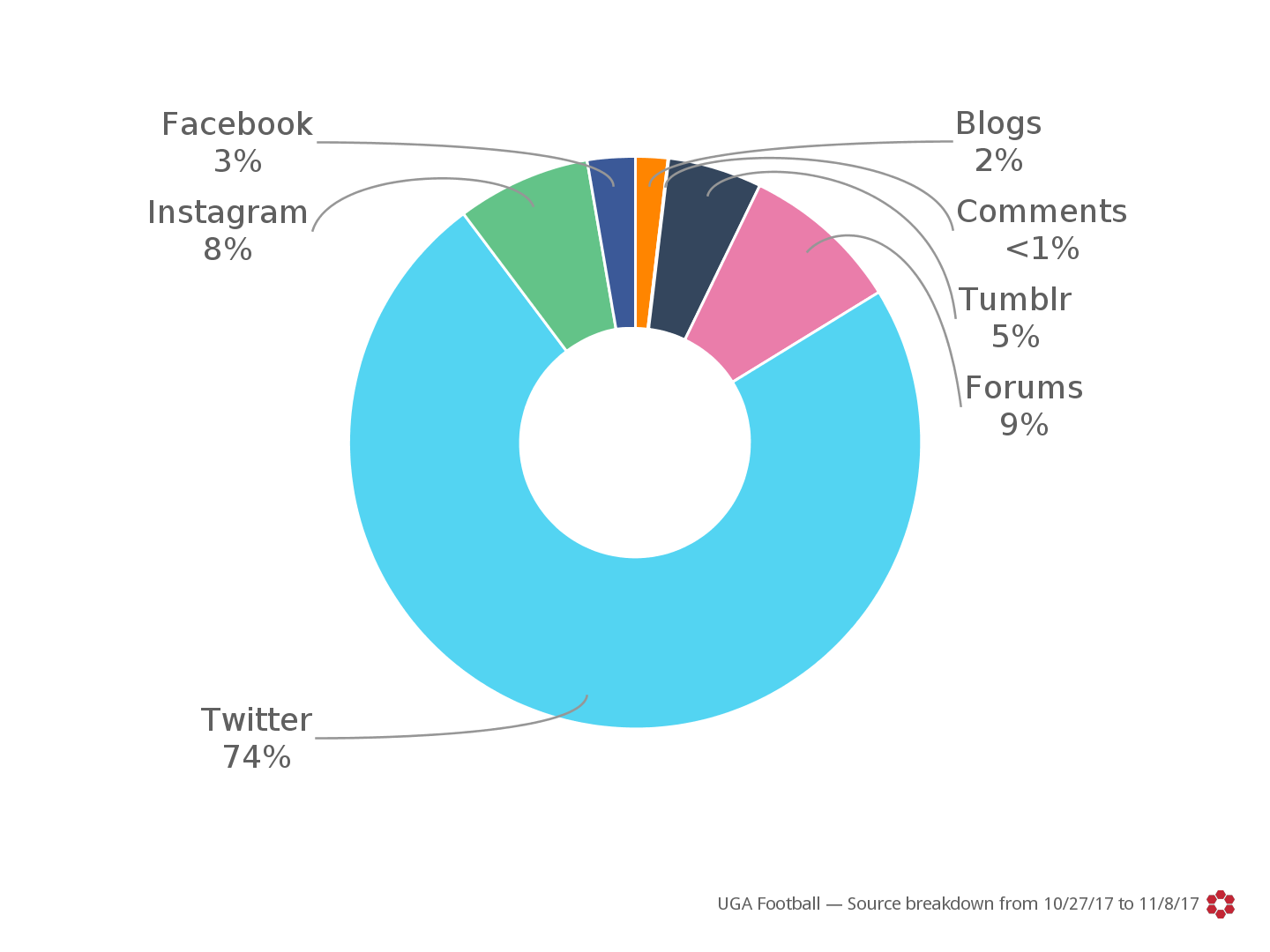 Despite the ESPN power rankings saying that Georgia may lose, the conversation has been led by Georgia fans over all discussing not just this game but the outcome of the Florida game and the rankings nationally.
This being said, the majority of those tweets had their origin in Georgia and then interestingly followed by Texas, then Florida followed by Alabama with Alabama holding only 5% of the conversation nationally.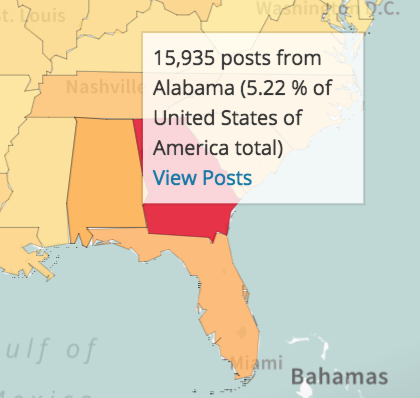 It will be interesting to see how the conversation progresses over the course of the season, especially based off the results of this Saturday's game.
Post contributed by SEE Suite Intern Julia Dell'Orso.