This week after the heartbreaking loss to Georgia, we look forward to the upcoming weekend versus Kentucky.
After the drop from #1 in the country to #7, overall post content surrounding Georgia's football season went down drastically.
From the week before the Auburn game to the 15th, there was a massive peak surrounding the upcoming Georgia-Kentucky game.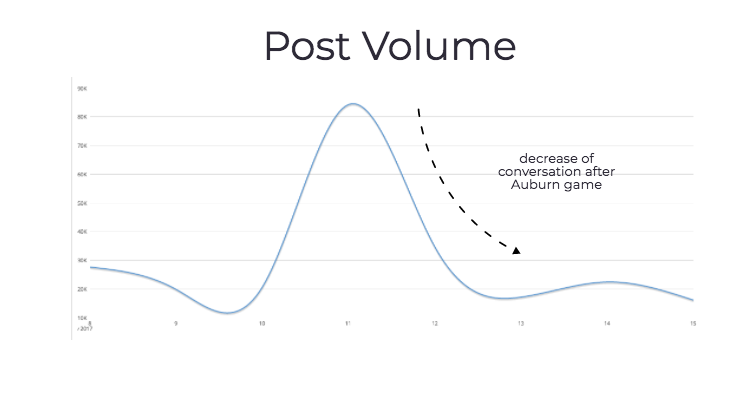 Interestingly, there was an increase in the use of forums- surpassing Instagram as the second most used platform to host discussion. This is probably due to the second most used host was Reddit, after Twitter.
Unlike the weeks prior, the majority of the conversation seemed to surround Georgia's season as a whole with the top hashtags being related to Auburn, Florida, and the College football playoffs in general.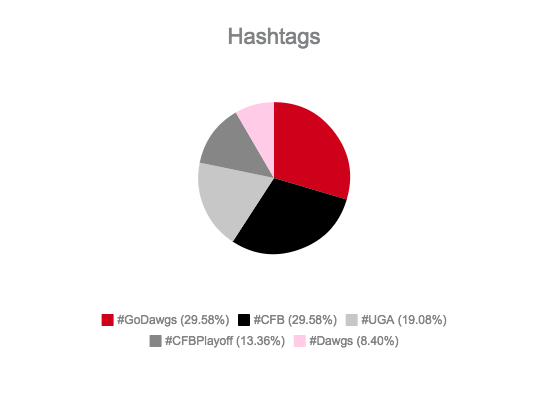 Given the drop in rankings that Georgia had this week, it will be interesting to see the progression of conversation as technically Georgia still isn't out of the playoff consideration.
Besides, Paul Maharry said it best:
So, Clemson lost to unranked Syracuse. UGA lost to No. 10 Auburn. UGA is No. 7 now, but Clemson is No. 2? Miami is undefeated and behind Clemson. Oklahoma has 45,623 Top 25 wins. These #CFBPlayoff rankings don't make sense. pic.twitter.com/pRetK9TJ86

— Paul Maharry (@pmaharry) November 15, 2017
Post contributed by SEE Suite Intern Julia Dell'Orso.