As Super Bowl Sunday approaches, the rosters for this year's ads are being finalized. And surprisingly for the Beer and Alcohol Market, it's water who will be on the starting lineup.
Two of this year's four Beer Bowl key players have done the unthinkable– they've watered down their beer spots. But is this a party foul, or a genius way to break from the pack?
An analysis of the Twitter conversation (n= 10,713) leading up to the big game might tip the hat.
While Bud Light (19% of posts) and Michelob Ultra (16% of posts) will be keeping to the tried and true humor-centric beer ads that are an industry norm, Stella Artois (14% of posts) and Budweiser (50% of posts) will instead be promoting their water-focused natural disaster relief efforts. See Stella Artois spot HERE and Budweiser spot HERE.
And so far, so good for these two industry heavyweights. In fact, nearly 19% of the Super Bowl LII Beer conversation isn't even about beer– it's about water. By placing a spotlight on humanitarian efforts rather than social relaxers, Budweiser and Stella Artois are elevating their brands in the eyes of consumers.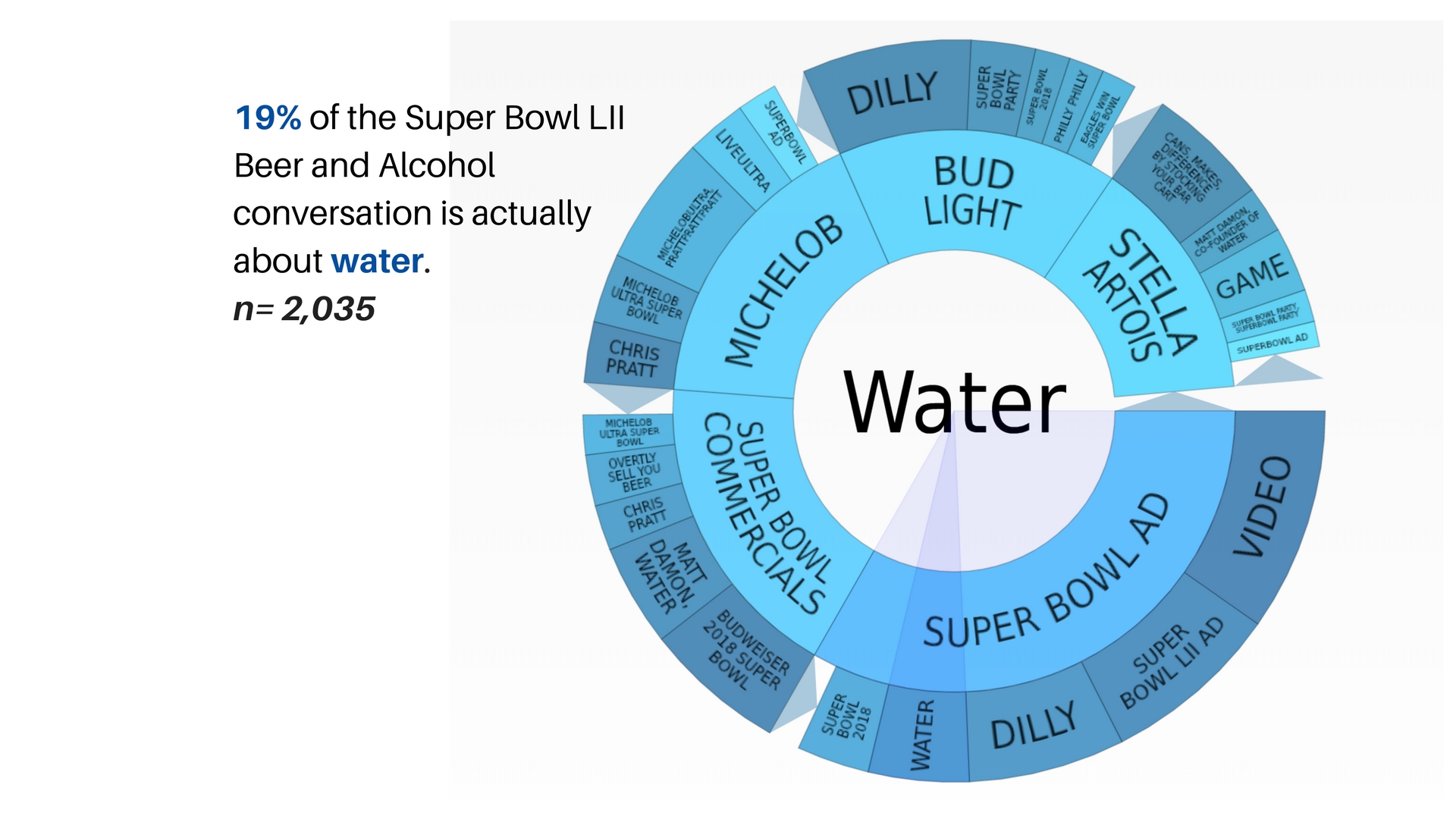 However, Bud Light is still managing to keep its steady foothold in the face of these two altruistic beer brands. Bud Light dominated the conversation on February 1st by releasing this year's Super Bowl spot which will be invoking the much revered "Dilly Dilly" phrase. See ad HERE.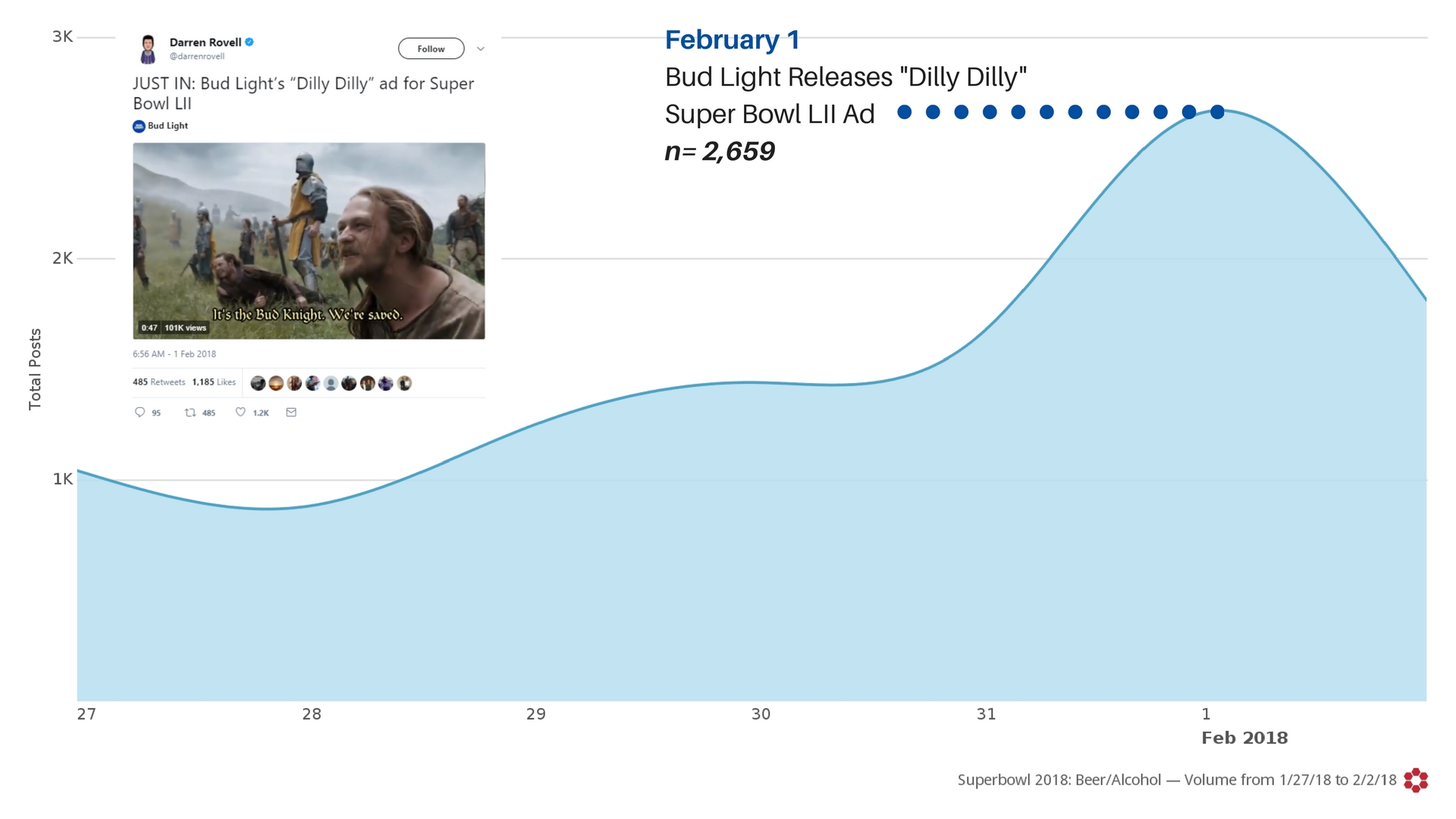 Only time will tell which brand will ultimately be crowned the Beer Bowl LII victor.
Post contributed by SEE Suite Intern Carly Wages.