A total of 16,419 posts were collected to examine the conversations pertaining to brands such as Pepsi, Coca-Cola, Doritos, M&M's and Skittles. Among the plethora of snacks and beverages advertised at the 52nd Superbowl, few have managed thus far to break the bonds of the celebrities who will be endorsing the products. Conversations about the brands gave way to conversation concerning whichever celebrity touted the brand.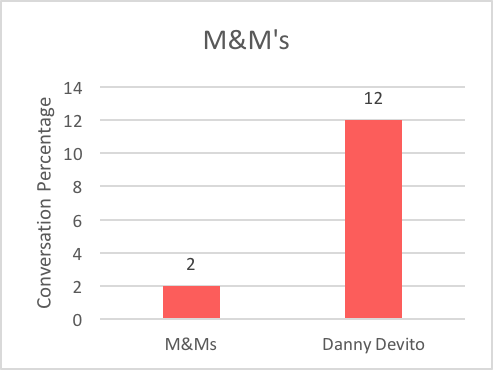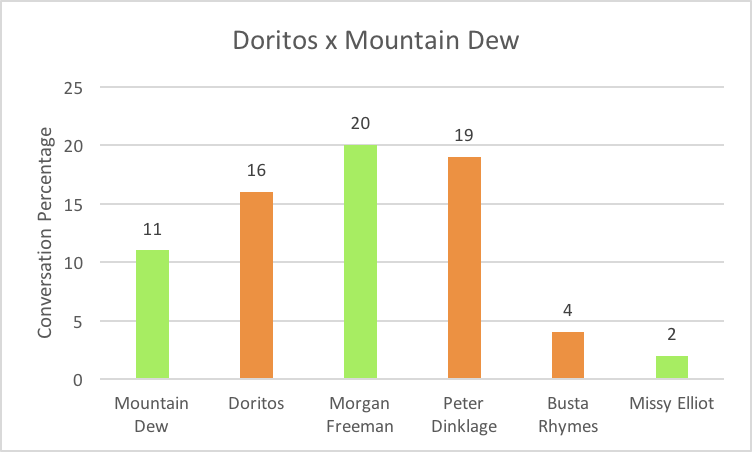 Mountain Dew and Doritos held a lip-sync rap battle between Game Of Thrones Star, Peter Dinklage and popular "Voice of God" – Morgan Freeman. Mountain Dew, which held 11% of the conversation, was outshone by Morgan Freeman's and Missy Elliot's icy performance with a total of 22% of the relevant conversation surrounding the two. Doritos suffers from a similar problem at 16% of the conversation, with Peter Dinklage and Busta Rhymes burning the brand with a total of 23% of the conversation.
Again, the same is happening with Always Sunny star, Danny Devito and Mars brand M&M's. Devito dominates his benefactor, holding 10% more conversation than the chocolate giant. Much of the discourse surrounds the "character" of Devito and the public obsession with his celebrity status. Example
This disconnect seen between the Brand and the celebrity calls attention to the larger and always relevant problem of endorsement. A difficulty arises in attempting to levy the power of the individual over the power of the brand itself. Maintaining and dominating the conversation over the sheer strength of celebrity influence.
One brand, however, out shined the stars in its orbit, and held the reins over its conversation. Pepsi, the sponsor of the Super Bowl's halftime show, released their Ad on February 1st, which pushes the nostalgia of previous halftime showrunners, without diluting the the brands message and strength in the spot. The beverage held almost half of the conversation at 49% of the conversation for that day, versus 19% the day before.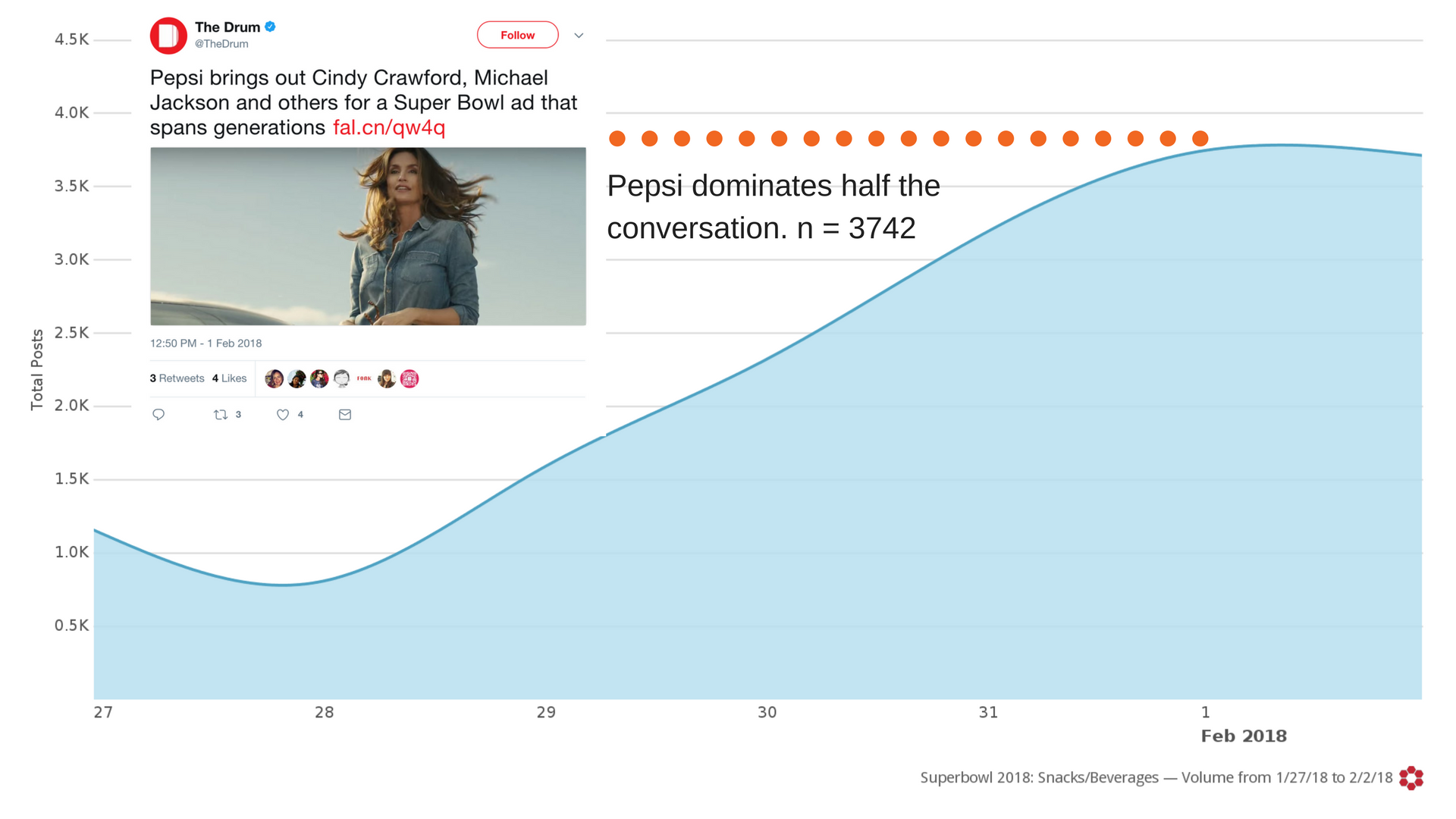 Post contributed by SEE Suite Intern James Ogletree.