Tide's ad, "It's A Tide Ad" by Saatchi & Saatchi New York, was the runaway winner of the Super Bowl last night, hijacking the conversation in both social media and in the living room. Conversation surrounding Tide jumped over 20,000% after the Procter & Gamble giant spent over $15 million to purchase four advertising slots (one for each quarter) during the game.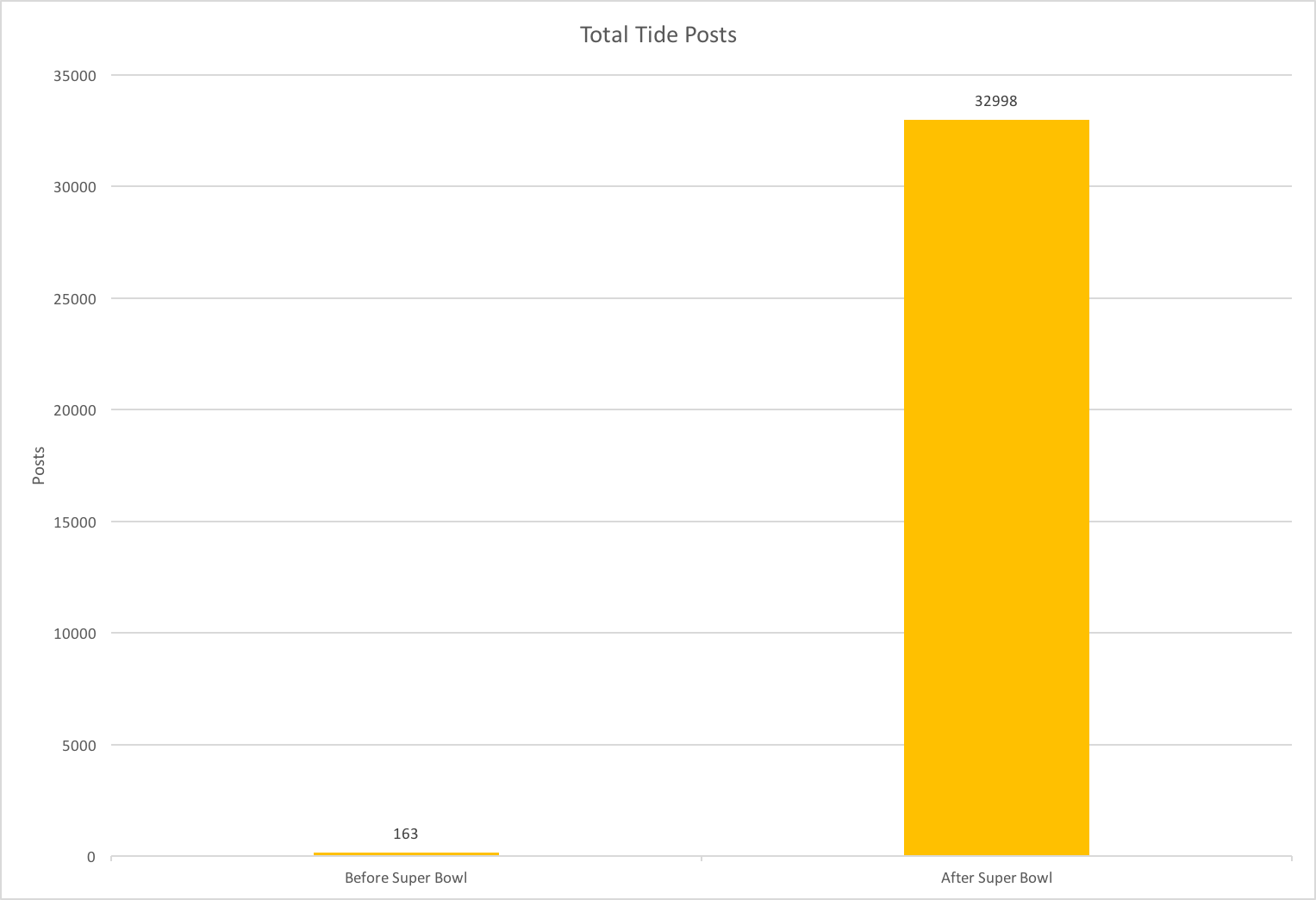 Before and after of the social media buzz surrounding during the Super Bowl.
The brand elevated their position at the event, and captured the audience's attention and imagination by begging the question: "What is a Tide Ad?"
After the initial 45 second spot, fans flocked to the twittersphere, eager to guess what the next spot might be like, or just to post reactions to the references to Super Bowl Classics, such as the Budweiser Clydesdales, as well as other P&G brands like Mr. Clean and Old Spice.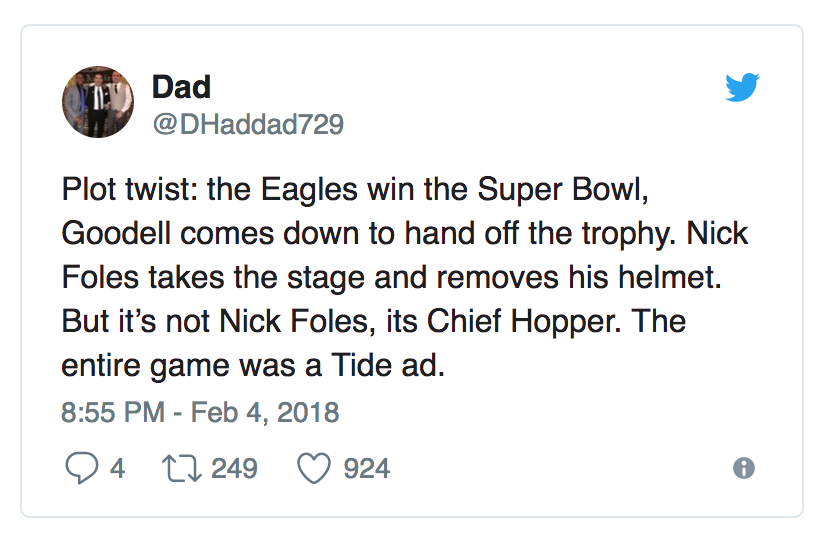 Competing detergent brand Persil Proclean, showed up to the Super Bowl for the third year and was crushed by its competitor Tide. There were literally zero tweets (of the 8+ million Super Bowl tweets) pertaining to the Dial Corporation brand, not even to compare the two detergents present at the event. Tide completely overshadowed it's opponent during the game, and in my experience, cannibalised their spot (overheard at a Super Bowl Party: someone questioning if the Persil Ad was in fact a Tide ad).
Tide successfully stole the show at the Super Bowl and almost made the entire game an enormous detergent advertisement. The industry looks towards the game next year, waiting to see what the brand does next.
Post contributed by SEE Suite Intern James Ogletree.