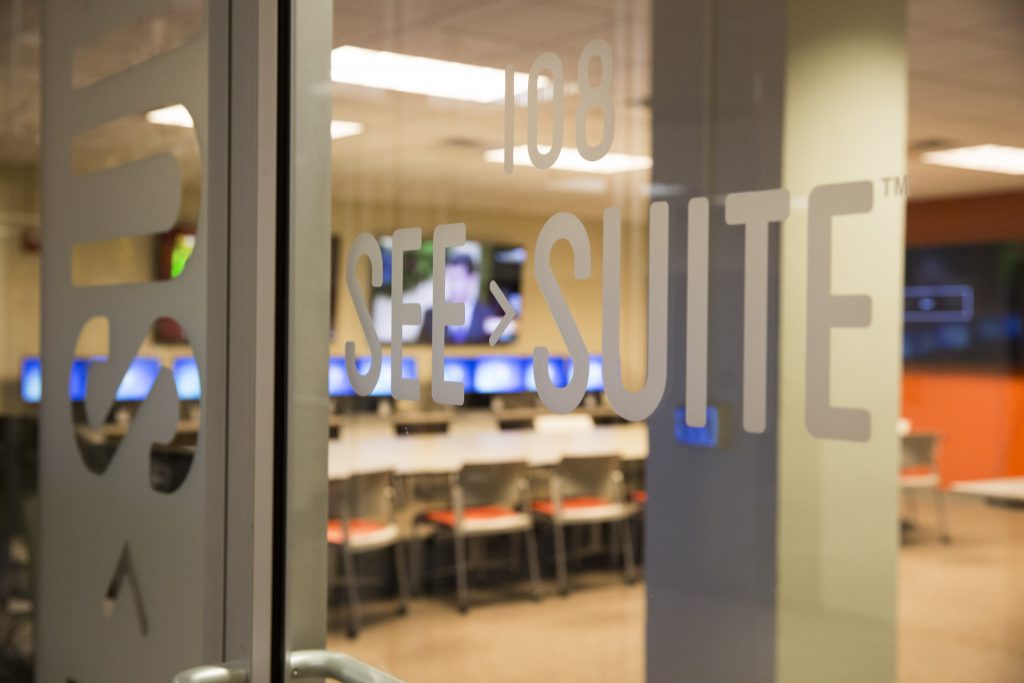 Friends,
As the University of Georgia, the country and the world are shifting toward remote learning, teaching and working, we at the SEE Suite are fortunate to be able to continue all our activities remotely with hardly no interruptions. All SEE Suite computers are now remotely accessible, allowing us to teach the Social Network Analysis class (JRMC 7250), using locally installed NodeXL. Each student at class has now access to their own lab computer.  Our large social media analytics class (AdPR 5750/7750) is taught remotely as well, as students and lab instructors continue and rely on Crimson Hexagon/Brandwatch, for weekly activities and assignments. And yes, many many many Zoom meetings! 
We thank Grady's IT team for making it all possible and continue supporting all our needs!
Our SEE Suite mentors – seventeen (!) selfless mentors from organizations and agencies around the country – continue and provide invaluable feedback to our students, as they learn the arts and crafts of social media analytics. We cannot be more thankful.
Our SEE Suite interns continue working on their projects, including a report about plastic pollution around the world and another about the US and international news coverage of Brazil, with special focus on COVID-19. With weekly meetings, and endless commitment of our interns, we are able to continue to provide high-quality reports to our partners.
As this semester comes to a conclusion, I will share many of the reports that our students and interns produced. As always, the best of the best! So, stay tuned!
Another big thank you to Grady faculty and staff and our friends and alumni from the industry around the country and across the world, for their commitment and support.
Better days are just around the corner. As they come, we will make the most of all the valuable lessons and skills we take from these challenging times. In the meanwhile, we come together remotely, each from their own Shelters-in-Place, as we continue and navigate the world of big data and social media analytics.
Stay well, healthy and safe.
Sincerely yours,
Itai Himelboim, Director
The SEE Suite