By Camden Dukes, Ana Seidler, and Ashlyn Ricks
The National Association for the Advancement of Colored People (NAACP) is the largest and most pre-eminent civil rights organization in the nation. Key social media spaces include Twitter, Instagram, Facebook, and YouTube. Their mission is to secure the political, educational, social, and economic equality of rights in order to eliminate race-based discrimination and ensure the health and well-being of all persons.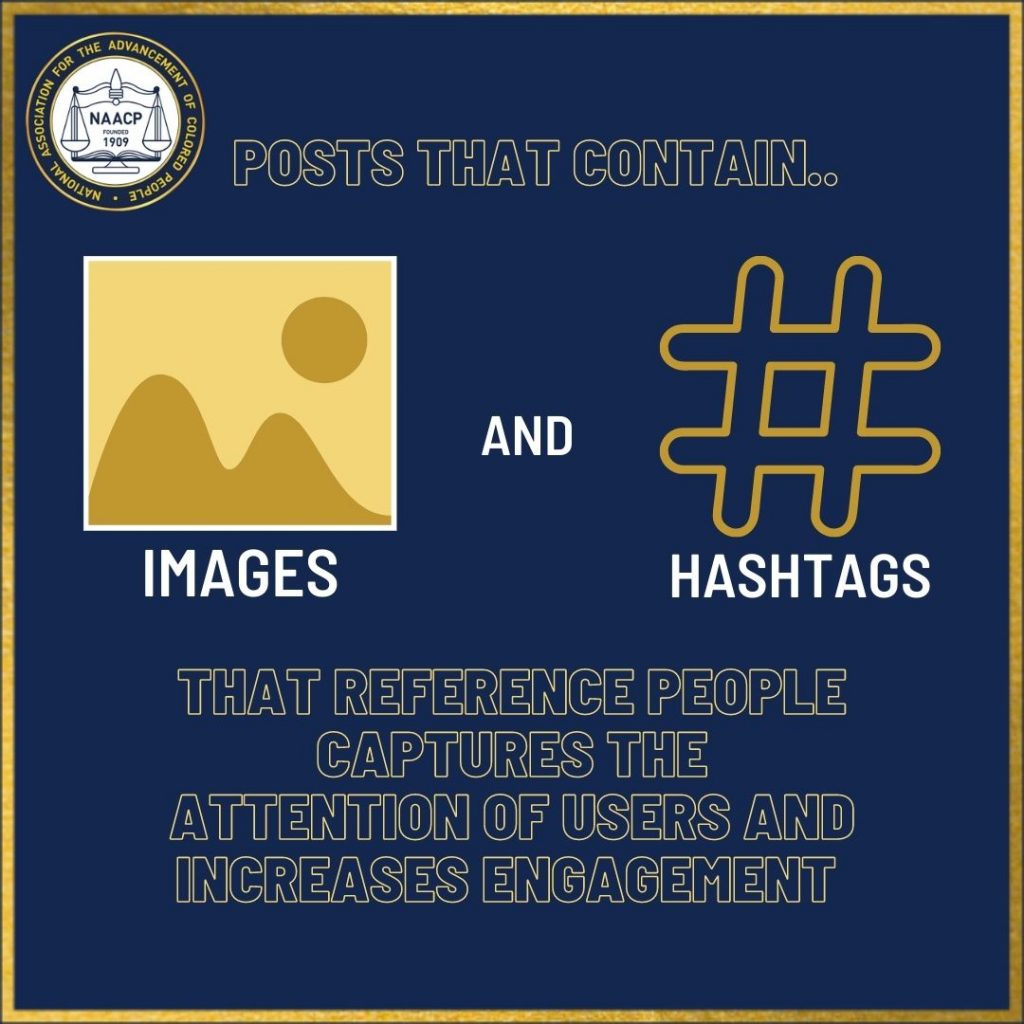 Engagement is measured by the actions taken by the social media users. Looking at the type of posts and the post content, NAACP owned data shows that posts that contain an image and hashtags that reference people effectively capture the attention of the user and increase engagement. Twitter posts that contain images have a low post volume, or number of posts, while also having the highest engagement in comparison to other types of Twitter posts.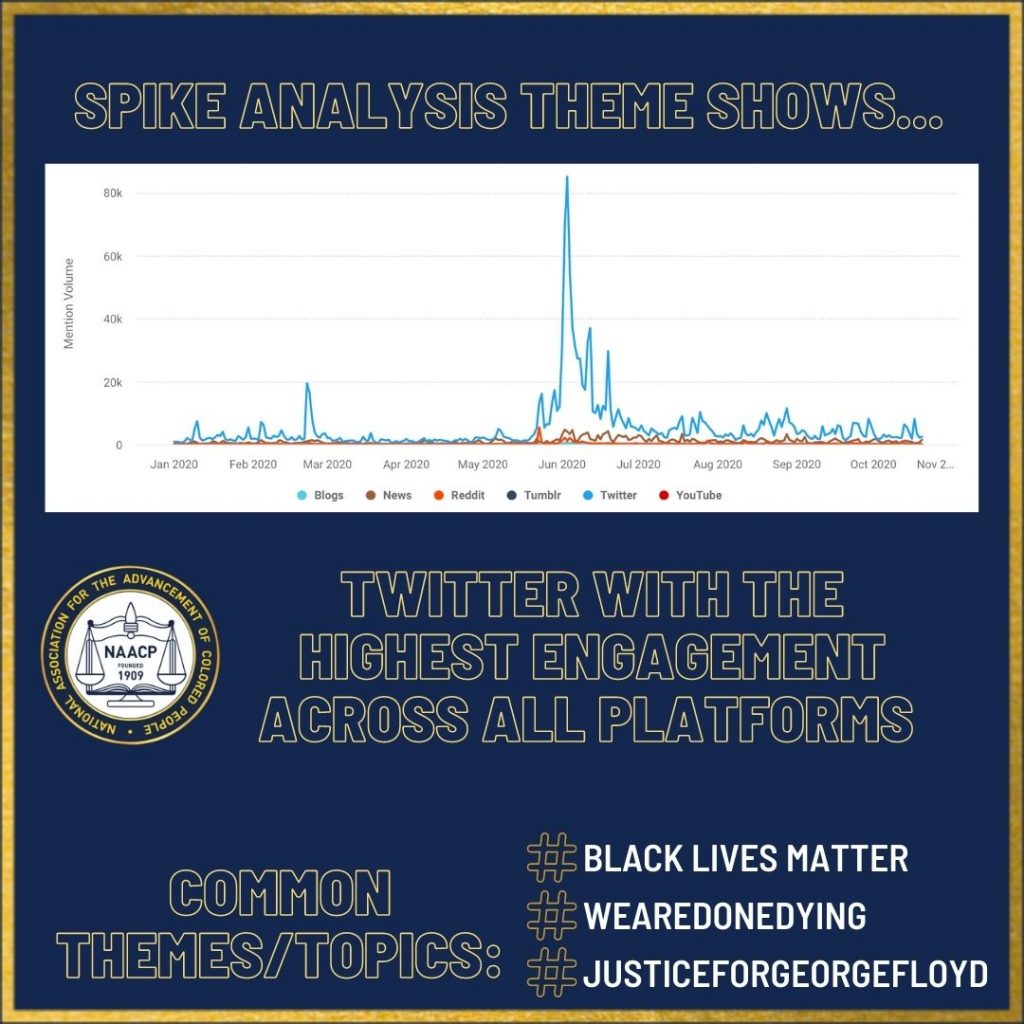 Earned data on NAACP shows that Twitter has the highest mention volume–the amount of posts that mention NAACP–across all other media platforms. May 28th-June 15th had the highest spike on Twitter. The common theme is Black Lives Matter with hashtags including #blacklivesmatter, #wearedonedying, and #justiceforgeorgefloyd. This overall theme is against police brutality and is calling for the United States to make a change and recognize that the mistreatment of black people is a human rights violation. This spike occurred around the time of the death of George Floyd and many protests, which explains why the latter mentioned hashtag and posts demanding change had high social media activity. In comparison to the other spikes on Twitter, this is an overwhelming spike because of major national events.