By Caroline Gross, James Milhollin, Katharyn Mitchum
The YMCA Topic Conversation Data we chose to analyze had a prevalent theme of Family. Specifically, many of these posts related to single parents. The YMCA cares heavily about supporting communities, families, and students.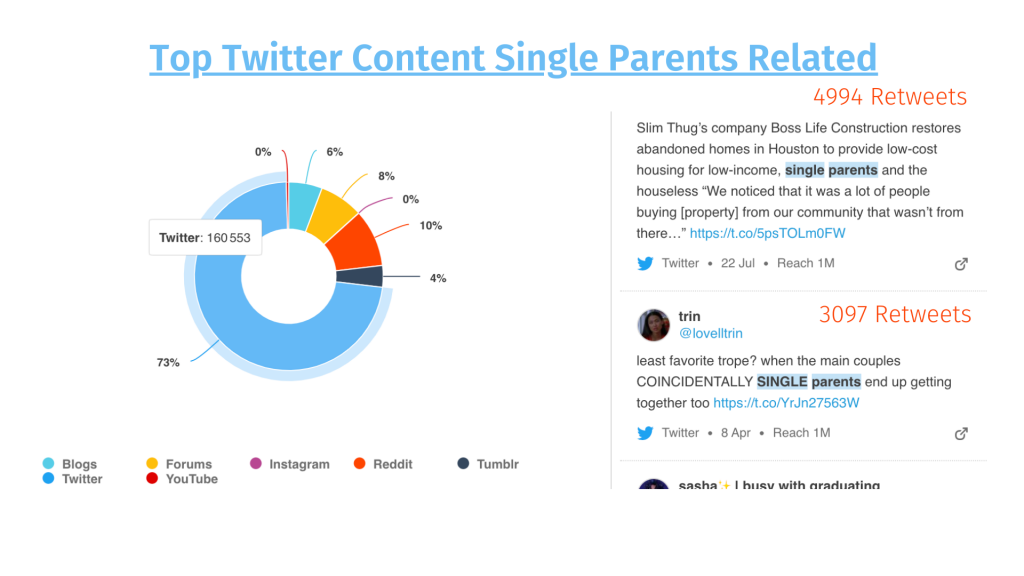 When looking at the sentiment of this conversation surrounding Family, the majority of the 31% "Negative" content was about single parents. Many of the struggles and discussions at the root of this topic are inherently negative, and with this insight we recommended that the YMCA provide positive and informative content supporting single parent families.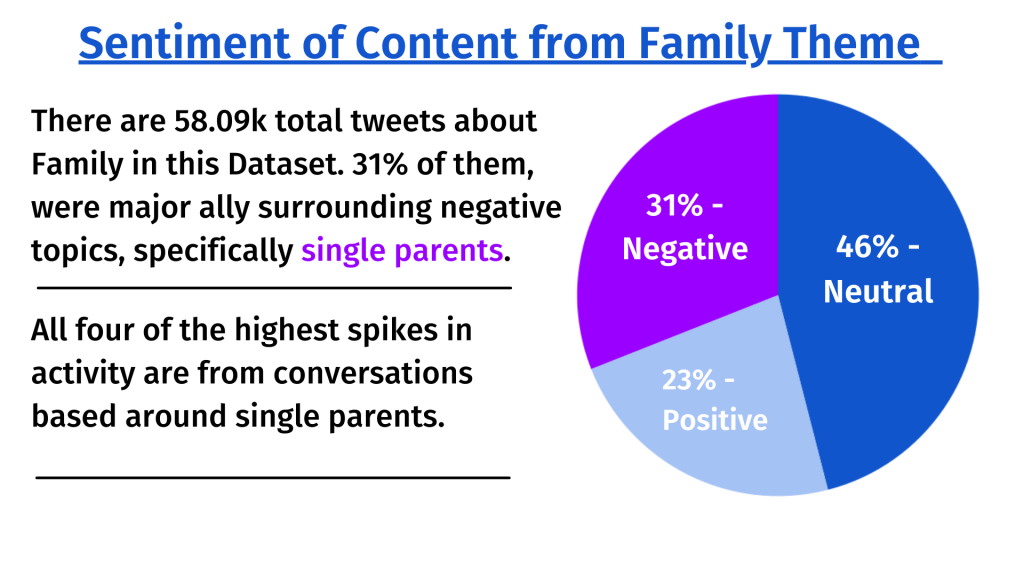 The spike analysis revealed that all four of the highest jumps in activity for this data set were due to conversations surrounding single parents. Since this is a topic that is often discussed heavily, and in negative sentiments, the Y would benefit itself and others by bringing its expertise and positive outlooks to this conversation.