Due to their use of high celebrity involvement, Honda's 'Power of Dreams' commercial received a large amount of attention from posts that came from celebrity twitter accounts. Users were deeming the ad as the 'best commercial' especially due to their use of CGI animation in the celebrities past yearbooks. People were complimenting the commercial as the best yet, and the use of old (and embarrassing) celebrity photos.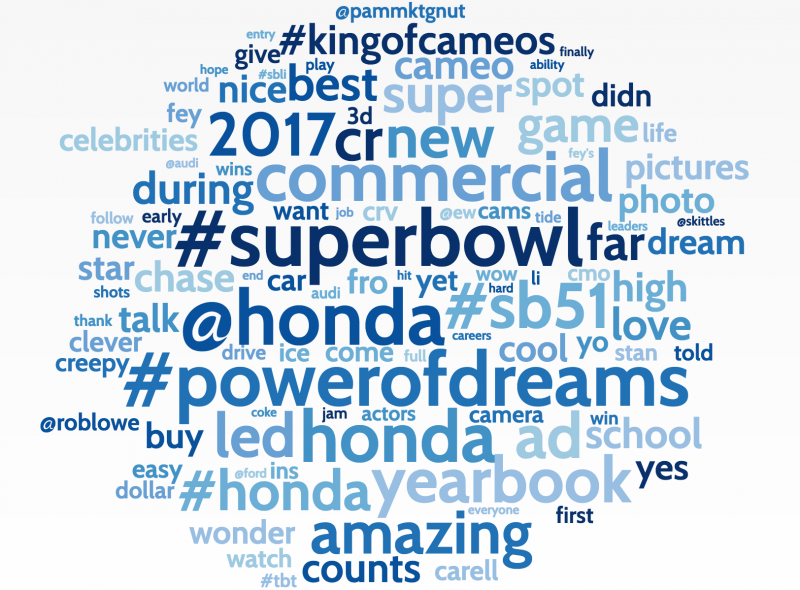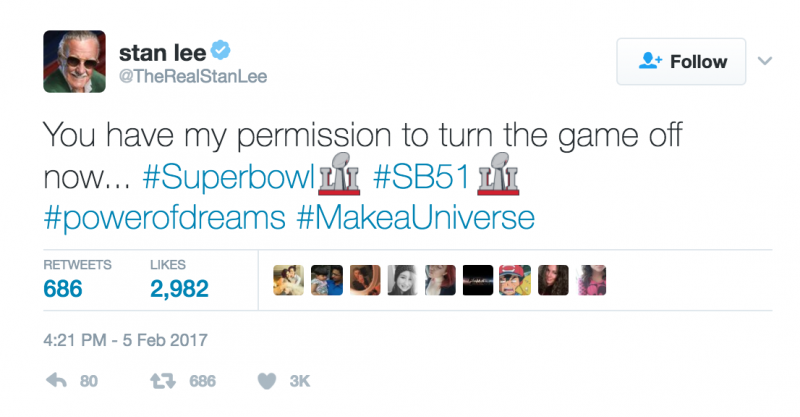 Meanwhile, although KIA used just one celebrity, they received high amounts of praise and positive feedback with Melissa McCarthy as the face of their commercial. Users were tweeting about the funny and hilarious aspects of this pro-environment commercial while also deeming it one of the best.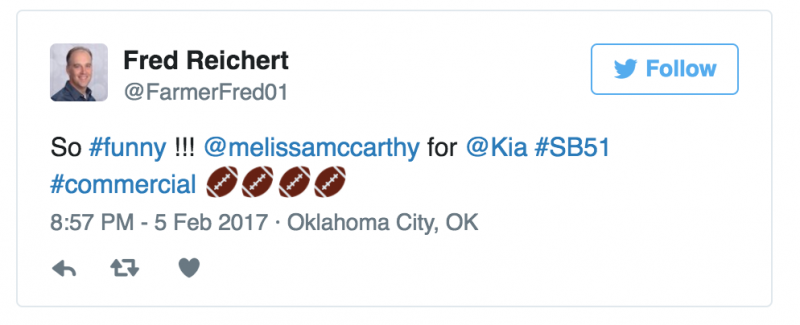 Both of these car commercials were incredibly successful and received large amounts of positive praise and feedback. Together, these two commercials generated over 18,000 posts and created many laughs for Super Bowl LI viewers.