The Metropolitan Museum of Art aims to generate interest in the arts in a variety of ways, including posts on its Twitter account @metmuseum. As a nonprofit organization, it also relies on donations from supporters to remain in operation. We wanted to see how effectively the organization was engaging its audience (and if it was reaching its goals of generating interest and soliciting donations), so our team coded 635 tweets made over a three-month period (April 1, 2017 to June 30, 2017) from @metmuseum and analyzed their total engagement. "Total engagement" is measured here as an average of total retweets, @ replies, and mentions.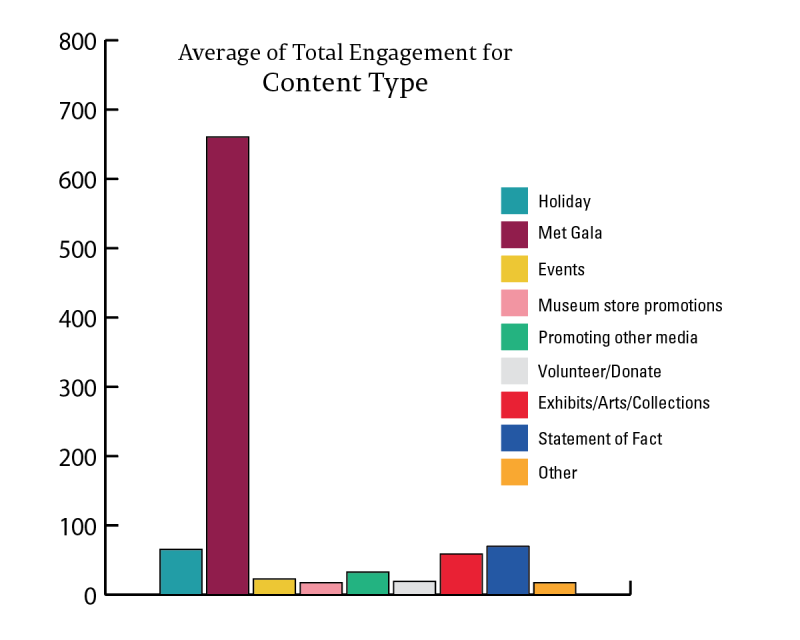 The Met Gala dominates the conversation on @metmuseum, much more so than posts about exhibitions or donations.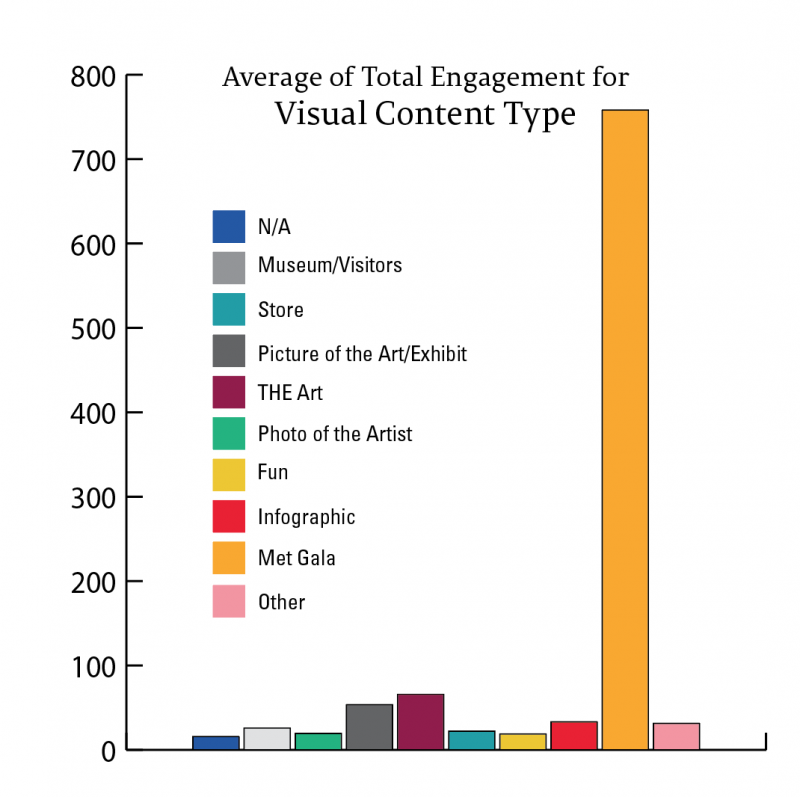 Posts with photos of artwork in The Met's collection inspired a relatively high level of engagement but were still overshadowed by posts with photos from the Gala.
The graphs reveal a clear trend: total engagement with Met Gala tweets exceeds total engagement with any other type of tweet. The Gala features a guest list that is a veritable "who's who" of popular culture, and @metmuseum highlights this fact by flooding social media with photos of glamorous A-listers in attendance, which naturally draws the attention of Twitter users.
Rap trio @Migos make their #MetGala debut to celebrate #MetKawakubo in @Versace. #Migos pic.twitter.com/xk8UzOhylw

— The Met (@metmuseum) May 1, 2017
To get an idea of who was engaging with the museum, a sample of user posts which were directed at the Met was analyzed for user demography.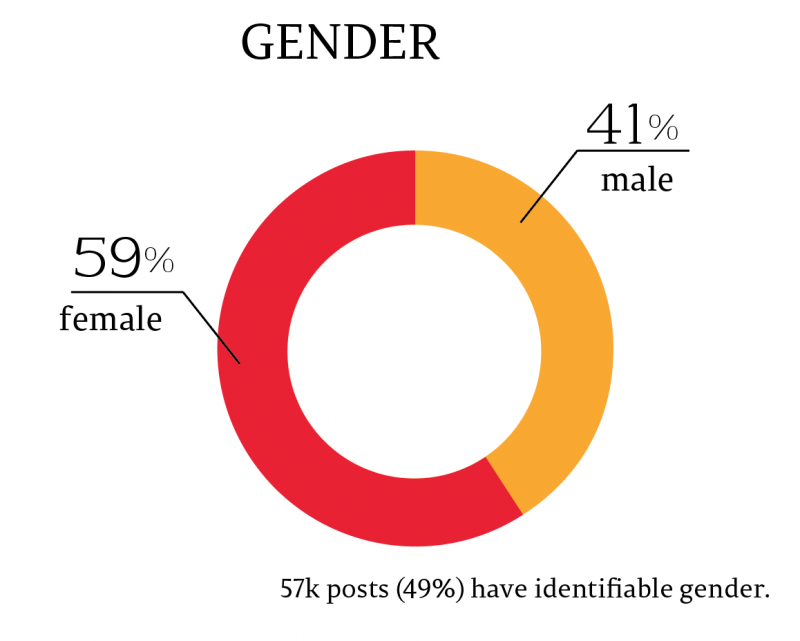 Users that engaged with @metmuseum posts were predominantly female.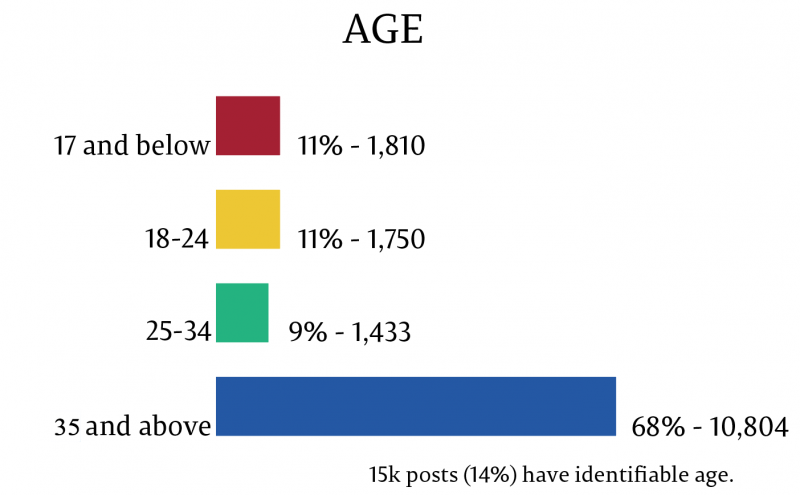 @metmuseum generally attracts an older audience, with a majority of users being 35+ in age. However, that audience is lost on the day of the Met Gala, with 18-24-year-old users making up a majority of post engagement.
While Met Gala content seems to dominate user engagement with @metmuseum, this situation is not a death sentence for the Met's interest-generating/fundraising efforts. In fact, @metmuseum can harness the increased engagement it experiences surrounding the Met Gala by posting more frequently about the museum's other exhibits and events, thus reaching a younger demographic and helping the museum in its mission to generate interest in the arts. As an added bonus, the museum can push donation links in between Gala photos. Appeals to emotion could be used to tie in Gala content with calls for donations, reminding social media users that such content is only made possible through supporting the organization.
Post contributed by ADPR 7750 students Georgia Stefanidi, Becca Ray, Emily Bearden, and Andrew Isolda.