The Georgia Museum of Art (GMOA), located on the campus of the University of Georgia, promotes teaching, research, and service within the arts. Their social media accounts keep followers up-to-date on museum events, resources, and other art-related information. More engagement, in terms of likes, comments, and retweets increases awareness about museum's activities. Increased engagement may led to an increase in event attendance and donor support for the museum. By analyzing the content of the organization's tweets, insights can be gained on how to increase engagement.
860 tweets collected from over two years (Aug 1st 2016 to Aug 1st 2018) functioned as a significant sample for this analysis. These tweets were grouped into 8 different categories according to the apparent purposes of the tweets. About 30% of the tweets were directly related to GMOA events like Museum Mix or Family Day. The next 30% promoted local Athens or UGA events as well as events throughout the U.S. However, the event-related posts produced low attention. Meanwhile, tweets containing information by sharing interesting facts or publicizing available art grants consisted 13% of total tweets but produced the highest engagement rate. While event advertisements are necessary, this finding suggests that museums would benefit from including more creative information about artists and works of art. In this way focusing on the main appeal of the museum, works of art, generates the most engagement.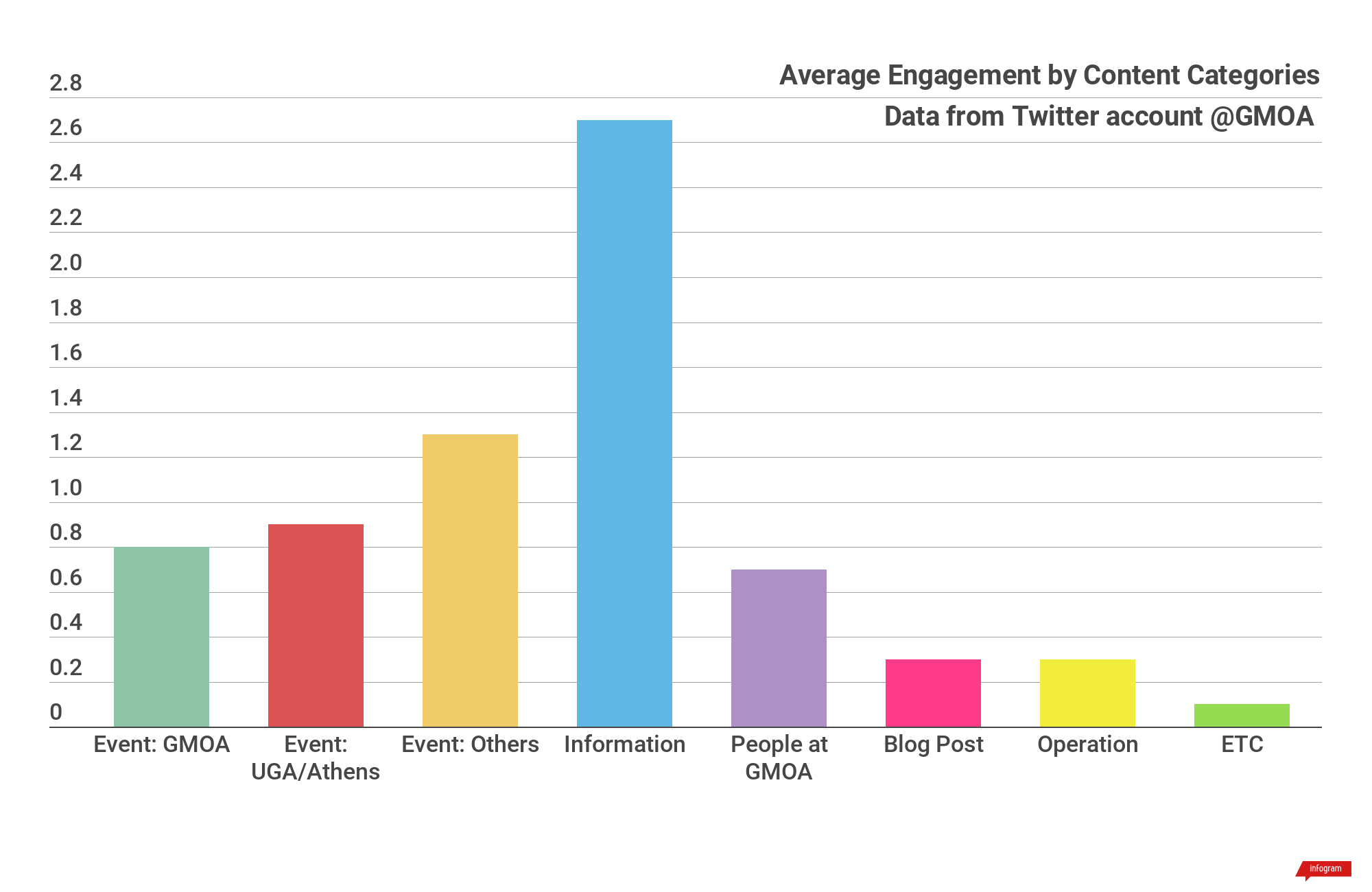 In addition to owned Twitter data, spike analysis of earned data with art-related topics also provides insights for the management of GMOA. We earned data of conversation about the art events and exhibition throughout museums across various social media platforms such as twitter, tumblr, and instagram in last 1 year (Aug 1 2017 to Aug 1 2018). Noticeable increases in activity occurred around celebrity fashion events (e.g. MET-gala), nationwide events and related art exhibitions (e.g. Black History Month), grand architectural news, and art collaboration with animal memes (e.g. cats). The museum could capitalize upon this activity by combining informative posts with events and holidays. The occasional cat meme also would not hurt. As a whole, the data suggests that finding creative ways to integrate their voice into these cultural moments will allow the museum to better promote the arts in Athens and around the world.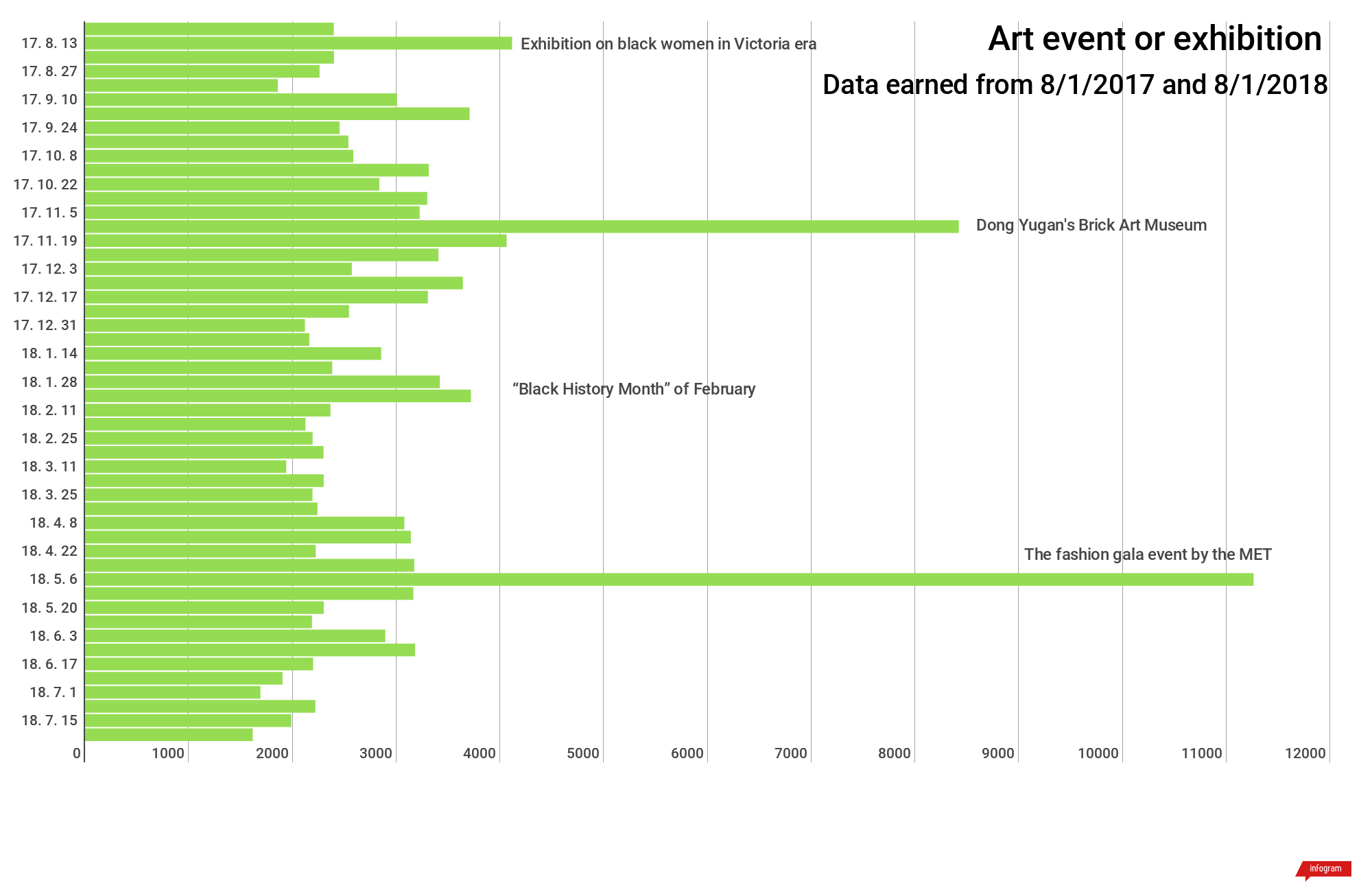 This post and the data used was generated and analyzed by ADPR 5750 students Inhye Kong and Mckenzie Peterson.