By Bryan Trude – SEE Suite Graduate Associate
Every year, the greatest minds in advertising research and practice gather together to learn, to explore, and to collaborate, to push the envelope of the advertising field to best enhance the goals of scholars, clients, and consumers alike in the fields of advertising education and practice.
The annual American Academy of Advertising's national conference is now underway in Dallas, Texas, hosted by Southern Methodist University. Beginning March 28, attendees will be spending the following four days presenting research and divulging the newest trends for exploration and examination. The conference crept up under a lot of radars leading up to the conference, however. After all, AAA is a common abbreviation, especially in early spring as Spring Training for Major League Baseball is wrapping up and the regular season is getting underway. Additionally, there is a second AAA conference running at the same time in Columbus, Ohio, this one for the Academy of American Audiology.
Once the conversation was narrowed down to just the AAA conference, we start to see a rather low amount of chatter leading in to the festivities, followed by a sizeable increase of traffic (a leap of more than 600% in total post volume between the week leading up to AAA, and the first day on the 28th.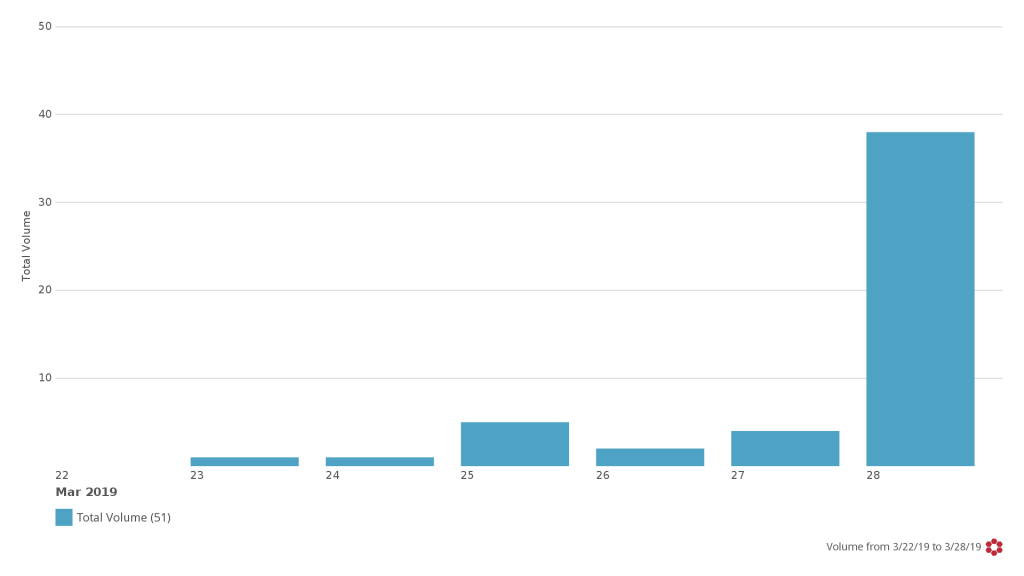 While the Academy has been generating a small amount of traffic through its own self-promotion of speakers and presentation, Twitter is the space where attendees come to express their own excitement and to promote their own research for others to engage with.
The SEE Suite will continue to provide insight and exploration of the conference throughout the weekend, so check back with us for our breakdown and analysis of conversational trends and insights making its way into the social media space from one of advertising scholarship's premiere events.