By Jackson Perryman, Mark Paez, Evan Whitehead, and Taylor Holbrook
Using our competition Boolean we found two actionable insights we believe any large social media brand could follow and find success. One being from the volume of posts from the United States that we found within our Boolean focused on UK sports. In our other Booleans focused on US topics and events, we found the volume of posts coming from outside the United States to be far smaller than posts originating within the U.S., having the biggest % of posts coming from other countries outside the US being 6.22% and 4.38% coming from the United Kingdom and Canada respectively. However with our competition Boolean focused on the UK we found the US to be second in % of posts at a much higher 20.82%, being 2nd in the conversation behind the UK at 56.44%.
Using this data, we can determine that in the United States, There is a significant amount of demand for content concerning sports in the U.K. and Europe. National rivalry is key for any international sports organization, but the conversation originating in the U.S. about sports in these countries also stems from a place of interest and national camaraderie. Team USA should consider using this to their advantage when it comes to merchandise by specifically highlighting events in the U.K. and Europe so that fans in the U.S. can follow those teams, and then when Team USA faces European teams in competition, add a hyperlink to the merch page on all relevant posts. The goal here is to create a conversation and then take advantage of that hype and excitement by transferring it into apparel and merchandise sales.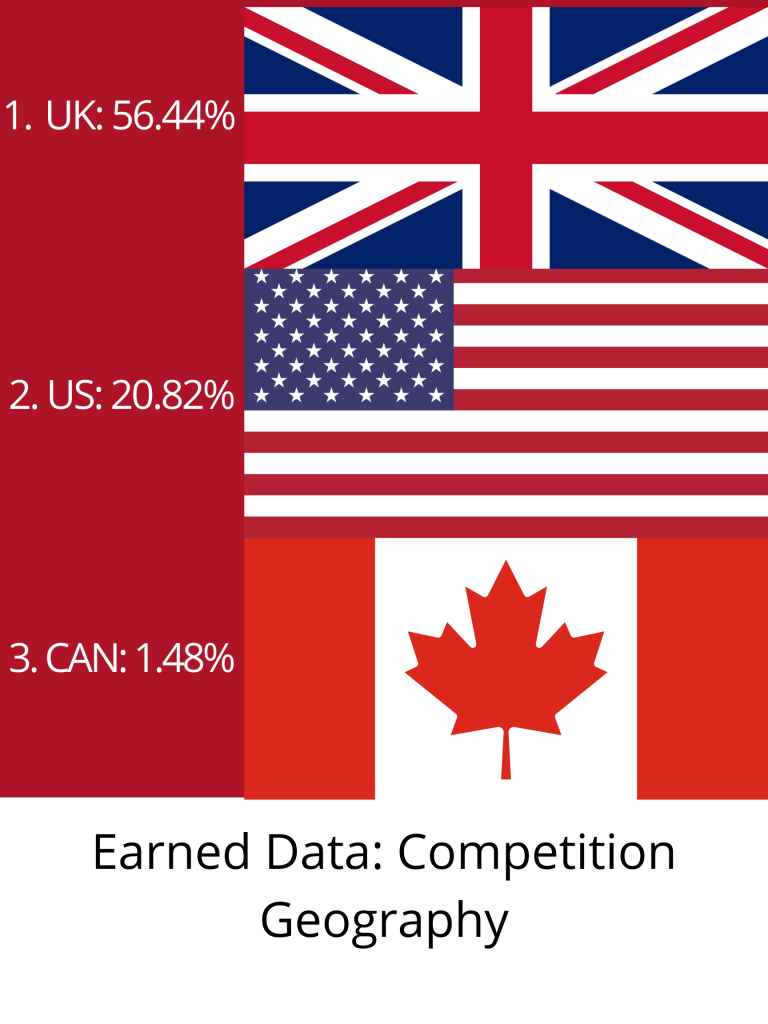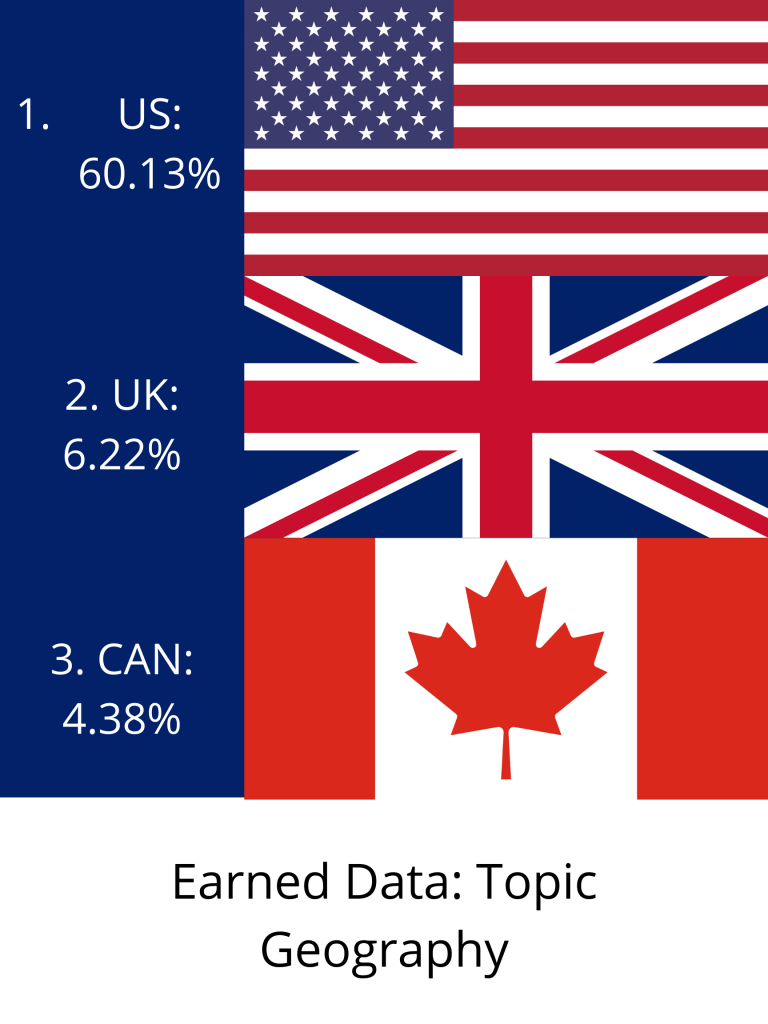 The volume of posts originating from the United States is much higher on the Competition, United Kingdom based Boolean than the volume of posts originating from the United Kingdom on our United States focused Topic Boolean. Focusing on European sports within US based demographics can be a new way to get more focus on US merchandise and improve overall sales.