By Lily Guthrie, Lindy Simmons, and Amelia Stauss
We analyzed National Geographic's Twitter competition and found that their main competitors are New Scientist (@newscientist), Discovery (@discovery), and Travel Channel (@travelchannel). Between January 1 and September 13, there were 37,000 mentions across platforms. Cross platform post volume was the highest on weekends. Between Twitter, Reddit, and Tumblr, Twitter generated the most engagement. Many of the conversations focused on the Coronavirus pandemic as well as popular shows on the Travel Channel and Discovery Channel. The hours of 10am and 11am generated the most volume and these hours coincided with Travel Channel airtime.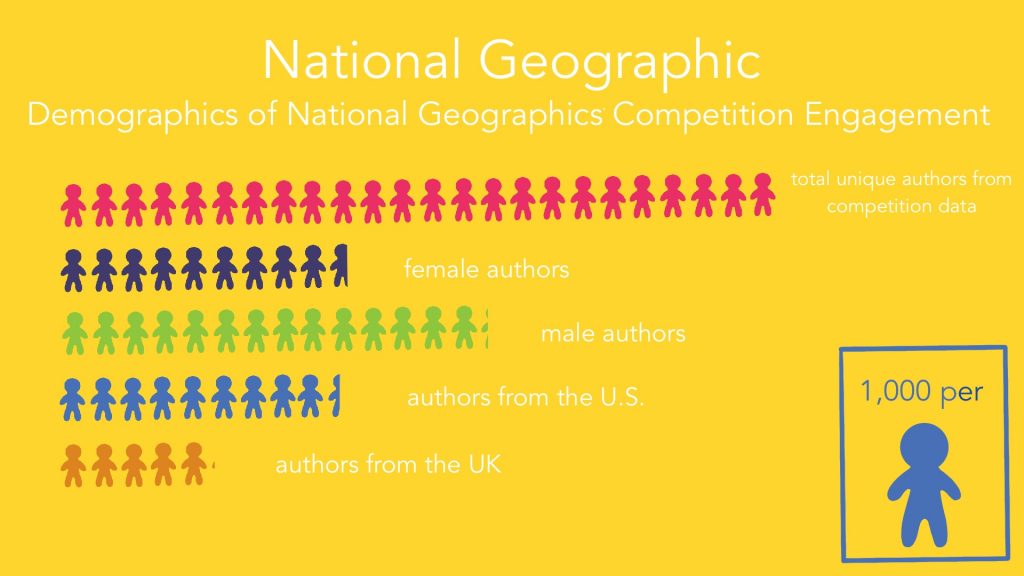 Our research found that there were 24,000 unique authors. Women made up 41% of authors and Men made up 59%. The UK and the U.S. had the largest portion of authors, 39% of whom were from the United States and 21% from the UK. India and Canada followed closely behind at 8% and 4%.
Twitter on average received the highest engagement across platforms.