By Alex Buday, Claudia Espinosa, and Alice Morse
Thorn is a non-profit organization whose mission is to build technology to defend children from sexual abuse online by eliminating all child sexual abuse material from the internet. The goal was to analyze which descriptive metrics are most effective in increasing reach for leading to increased engagement. Specifically, we wanted to learn which social platforms and traffic sources best deliver Thorn's message effectively to current and potential target audiences.
Media type, measured here by the number of retweets, was one of our key findings. Video was found to be one of the most engaging media types even though it only makes up about 6% of @Thorn's tweets. We recommended that Thorn should increase more video content on their Twitter account in order to achieve high and consistent engagement rates.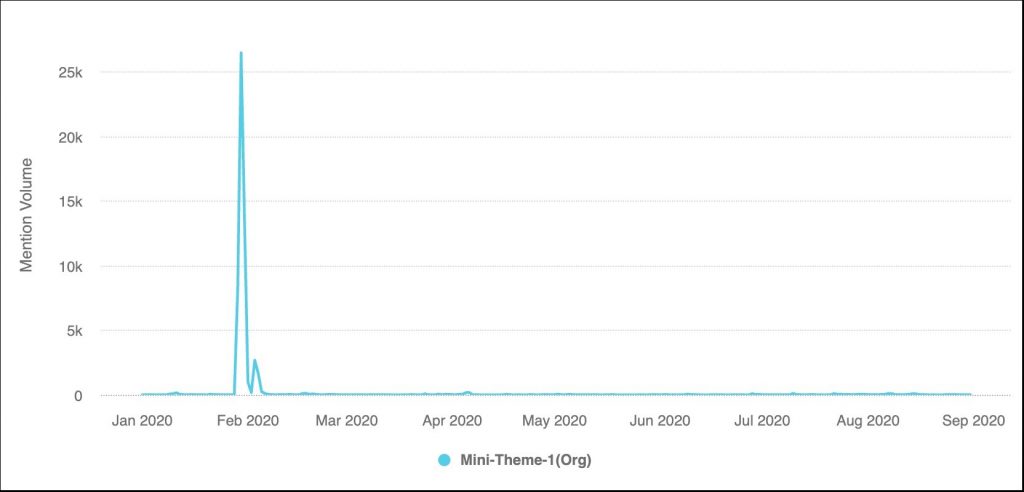 Mention volume, which is the number of times a user has mentioned Thorn in a social media post, is measured here for Twitter. We found that Twitter is the most effective social media platform for the organization in reaching high engagement rates. Within one year, Thorn managed to get over 25,000 users to mention them in a tweet. Reddit only had a mention volume of 24 in the past year, Tumblr had 48, Blogs had 3 and News sources had 15. We recommended that in order to promote user mention volume growth on Twitter and on other social platforms, Thorn should actively engage in mentions.