By Adrianna Allen, Emma Downey, and Sydney Wallace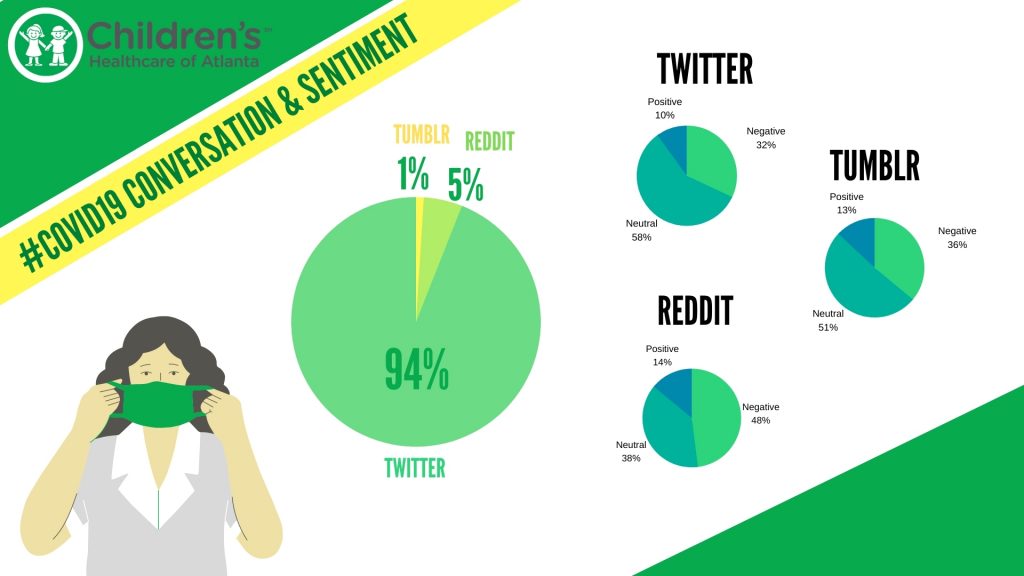 When analyzing the conversation surrounding the topic of COVID-19 across social media platforms, it became clear that Twitter contained the most discussion by users. Twitter dominated 94% of the conversation relating to Coronavirus, with Reddit only taking up 5%, and Tumblr with only 1% of the overall conversation.
In terms of the specific conversation regarding the topic of COVID-19. Users on Twitter discussed the virus and how it was affecting specific people while also connecting it to politics. Popular buzzwords on Twitter were "Trump" and the hashtag #coronavirus. When analyzing the other social media platforms, Reddit and Tumblr, the conversation was similar with a few variations in specific buzzwords; an overlapping buzzword was the word "people". Regarding the sentiment on each platform, Reddit had the most positive and negative conversation overall.