By Marisa Bowman, Parker Brown, and Douglas Mathews
We decided to look at the competition data to compare the gender demographics between UNICEF's main competitor, Partners In Health. Partners In Health has 55% of female viewers and 45% of male viewers. The female engagement is higher than the male engagement.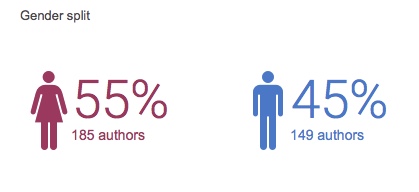 Our group found that Partner's In Health's main influencer on Twitter is Hilary Clinton. Hilary Clinton's main followers are female on Twitter. Our group believes this leads to a larger number of female engagement on Partners In Health's twitter posts.

The topic wheel below demonstrates that what topics the audiences of UNICEF conversates about on Twitter.