By Grace Kerner, Priya Desai, and Alise Crittendon
Maintaining a successful and engaging social media account as an organization is no easy feat. It requires a thorough understanding of the social media platform and its capabilities, the target audience demographics and psychographics, and the category niche in which the organization falls in. In our analysis of (RED), an organization that raises money to fight against pandemics such as HIV/AIDS and COVID-19, we found one finding to be particularly interesting about its current Twitter account.).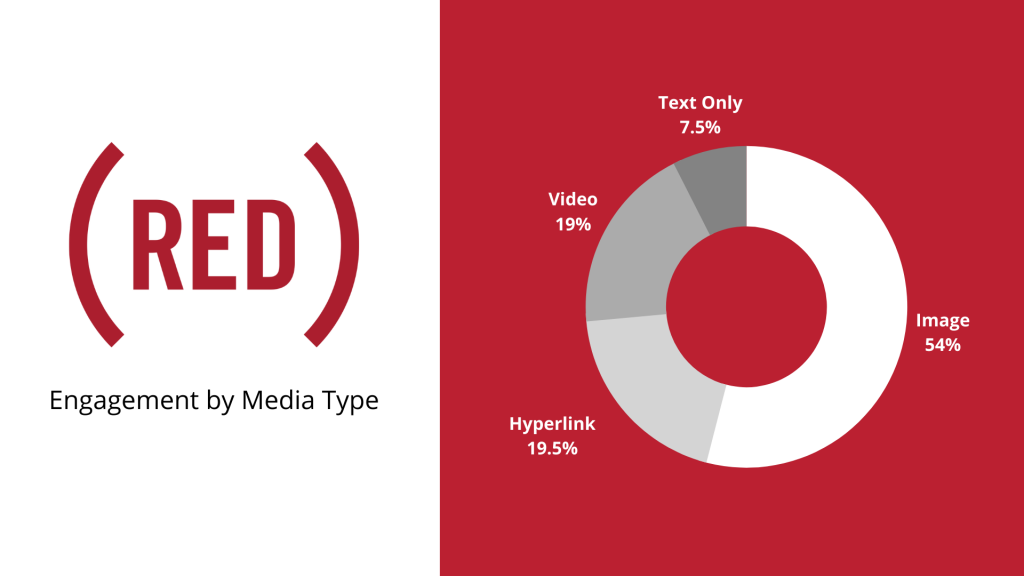 Our main KPI was engagement, measured by retweets, likes and shares which we measured over the span of seven months, from January 2021 to August 2021. We found that engagement by media type yielded the most useful information, demonstrating that tweets with images attached had the highest level of engagement on the (RED) Twitter platform. Image-based media performed significantly higher than other media types, with almost twice the amount of engagements.
With this high engagement, (RED) has an opportunity to spread more awareness about pandemics in a more effective way. Their current images have a range of themes and content, but we believe more infographics could be utilized to spread this awareness and strengthen their organization's mission.