By Mahlon McLeroy, Preston Ni, Ally Skoff
Throughout our analysis of Best Friends Animal Society's twitter, we have found there are a couple ways Best This dataset, which highlights the average number of retweets based on the type of attached media, illustrates a clear engagement pattern. The type of media that is attached to a post is critical because it provides an alternative way for audiences to interact with social media content aside from just reading text. Images, videos, GIFs, URLs, etc., can provide context which allows audiences to heuristically process social media content, thus increasing the likelihood that the content is memorable or impactful upon those who interact with it. The more context is provided in a post, the more likely audiences are to engage with the content.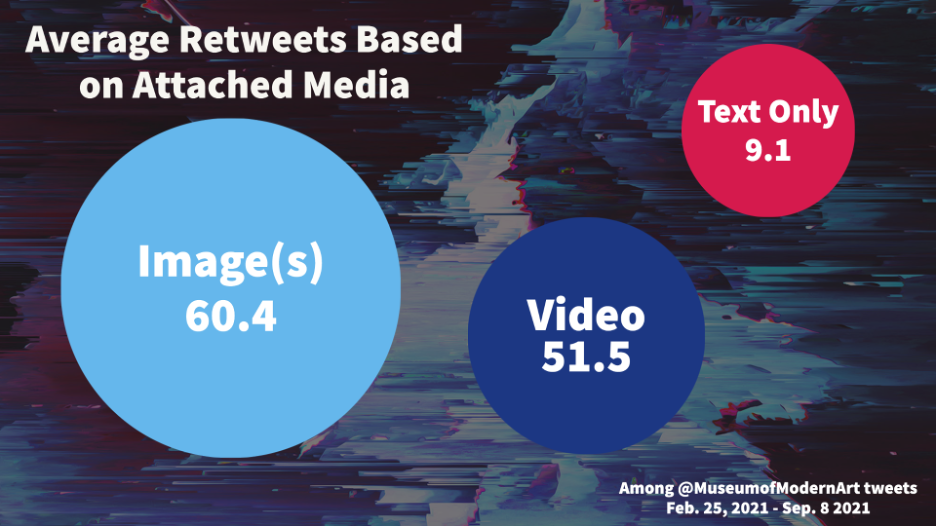 As illustrated in the above graphic, posts from the Museum of Modern Art's Twitter account that included images and videos as the type of attached media netted significantly higher amounts of retweets on average when compared to text-only tweets. This being the case, it can be concluded that the more tweets from the MOMA account that include attached media like images and video that relate to the post will result in higher amount of engagement as a whole for the account.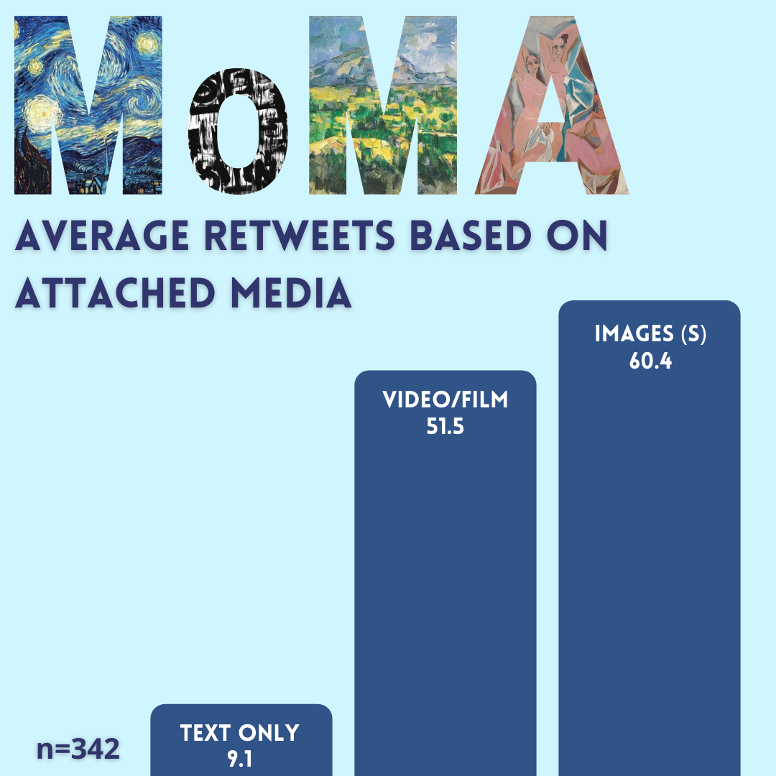 Above shows information regarding average retweets based on attached media. Although @themuseumofmodernart posts frequently on Twitter, the posts with images attached to them, receive the highest engagement. Attached videos also are very successful in terms of Twitter engagement. #MOMA #artmuseum #modernart