By Rachael Powers, Ansley Earle, & Bailey Cauthen
World Wildlife Fund is an independent conservation organization active in over 100 countries with over 30 million followers across their social media platforms. WWF uses their Twitter to share conservation efforts, news, and other related content to their 3.9 million followers.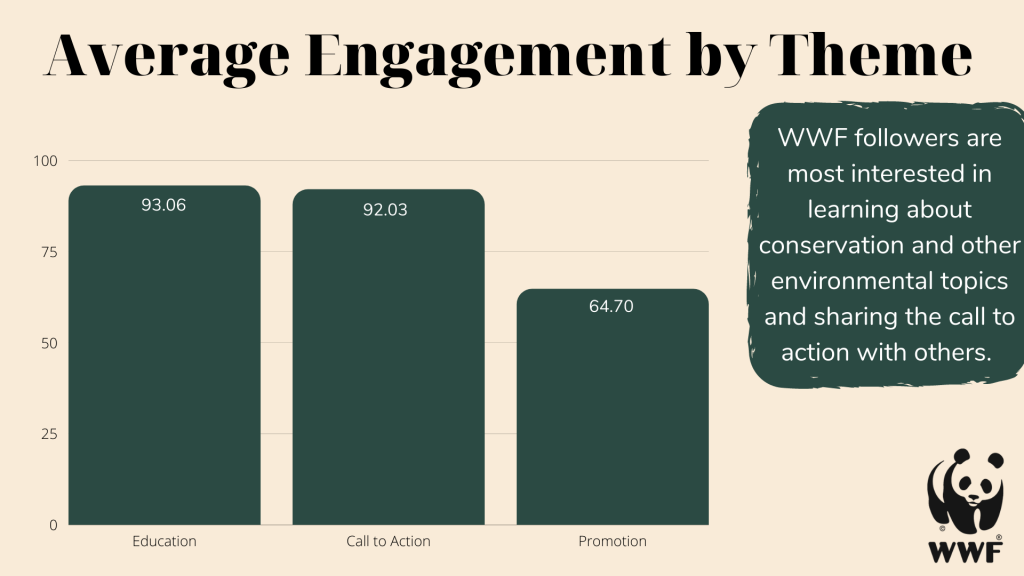 According to our data, their followers are interested in learning more about the conservation causes. Average engagement by content theme, as shown above by number of retweets and replies, tells us that tweets centered around educating the user are most popular. This category is closely followed by call to action posts. This finding shows the followers' desire to learn more about and actively participate in WWF's internet activism.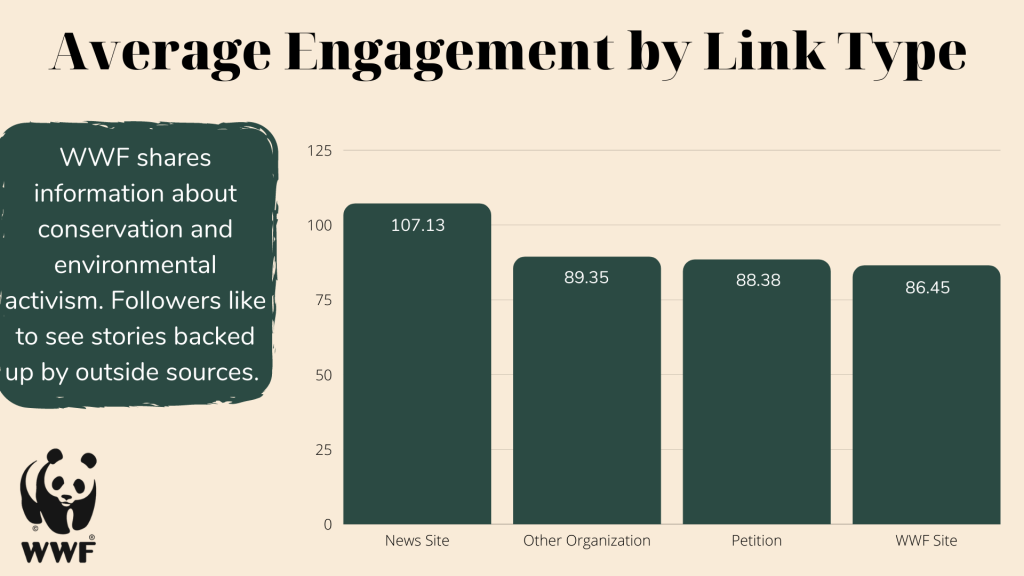 WWF frequently shares links to information, petitions, and ways for people to get involved in conservation efforts. Out of the tweets including links, we found that those directing the user to a news website got the highest engagement, shown above measured by retweets and replies. This finding tells us that WWF followers like to see information backed up by other sources and may be most interested in current events.