By Elena Abbott, Caroline Durkee, Erin Riney, Rachel Ziner
The Human Rights Campaign envisions a world where lesbian, gay, bisexual, transgender, and queer people are ensured of their basic equal rights and can be open, honest, and safe while at home, at work, and in the community. After performing an analysis of their earned data on Twitter, there was a significantly higher volume of tweets over time during the month of June compared to the months before and after.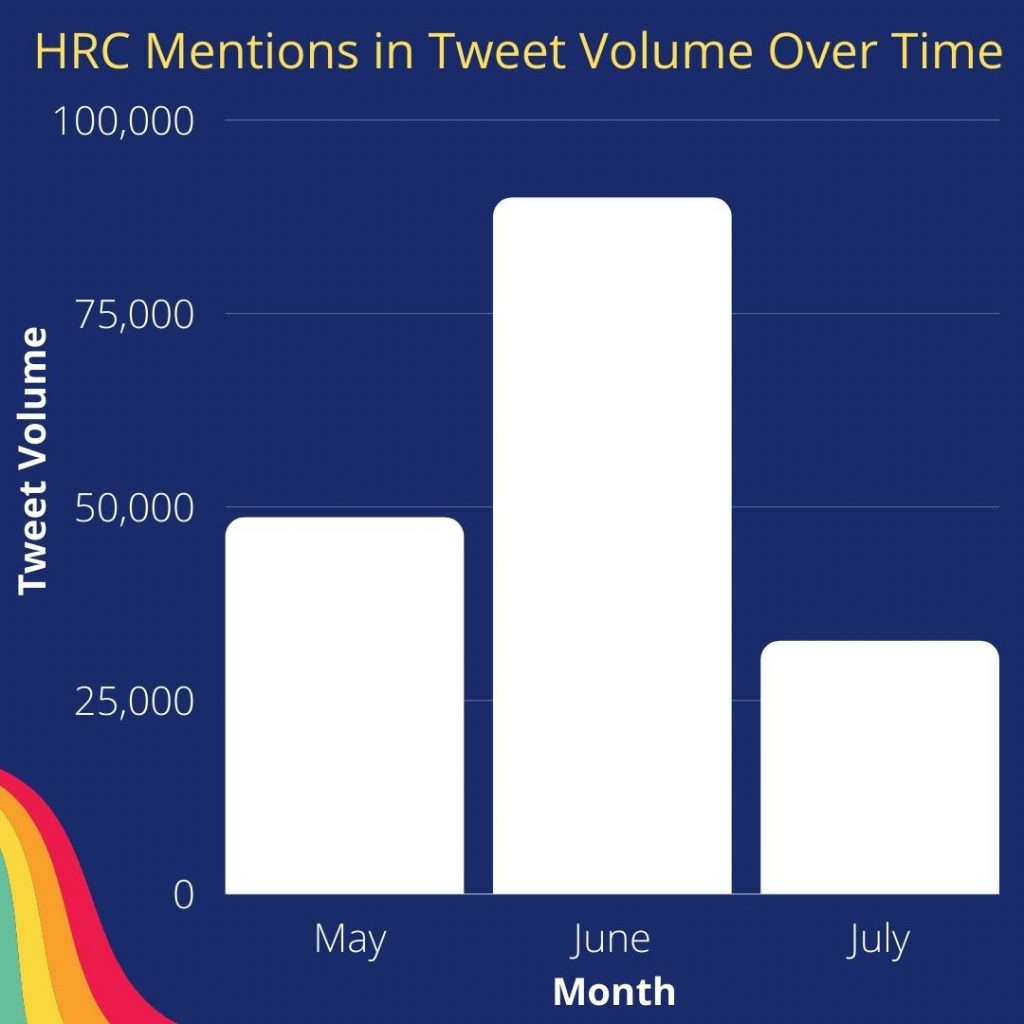 Tweet volume nearly doubled between May and June and subsequently declined by over half in July. There was a substantial amount of buzz surrounding Pride Month and its corresponding conversations on social media, which included brand support of the LGBTQ+ community. The increase in volume of tweets surrounding Pride substantially increased from May to June and decreased upon July. Burger King also supported the HRC during Pride Month and generated a high volume of tweets in connection to the organization over the span of that month.
The growth in the volume of tweets during the month of June shows the conversations that serve as opportunities for the HRC at any given time. The volume that also came from being associated with a large corporation like Burger King has potential for the HRC as well. During the month of June, many large organizations changed their logo to represent pride and LGBTQ+ support, however, they did mention the HRC. It is recommended that the HRC get involved with conversations surrounding organizations of this size to increase the volume of tweets and presence on social media.