By Brittany Best, Ashley Burgess, and Kennedy Cleveland
What you see here is the volume of mentions on Twitter, over three months for the UNICEF organization. We analyzed UNICEF's total engagement ranging from July 1 to September 30, 2021 and found out which topics caused these spikes in engagement.
The largest spike happened on September 20, 2021. On this particular day the volume mention was 297,870, up 2059% than UNICEF's average daily mentions. What drove this spike in volume was the BTS Love Myself campaign. UNICEF worked closely with the BTS band to start a movement that brought awareness to climate change, COVID-19 vaccines, and the importance of taking care of ourselves and our community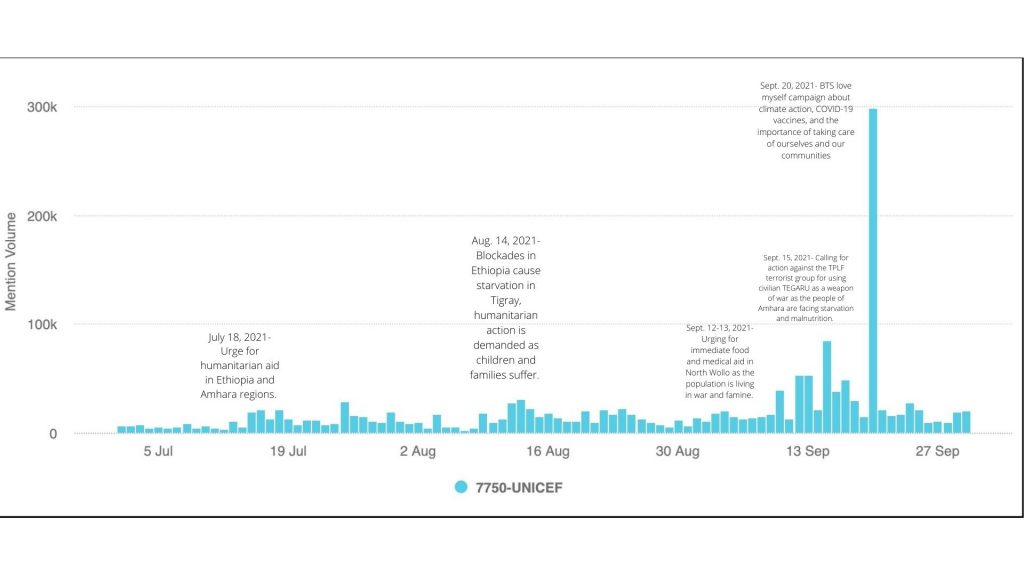 The BTS Love Myself campaign received 176,500 mentions, making up 12% of UNICEF's total mentions from that three month time frame. It became evident that working closely with influential groups like BTS, is an effective way to boost engagement and interaction amongst followers.